Preview: Brewers at Diamondbacks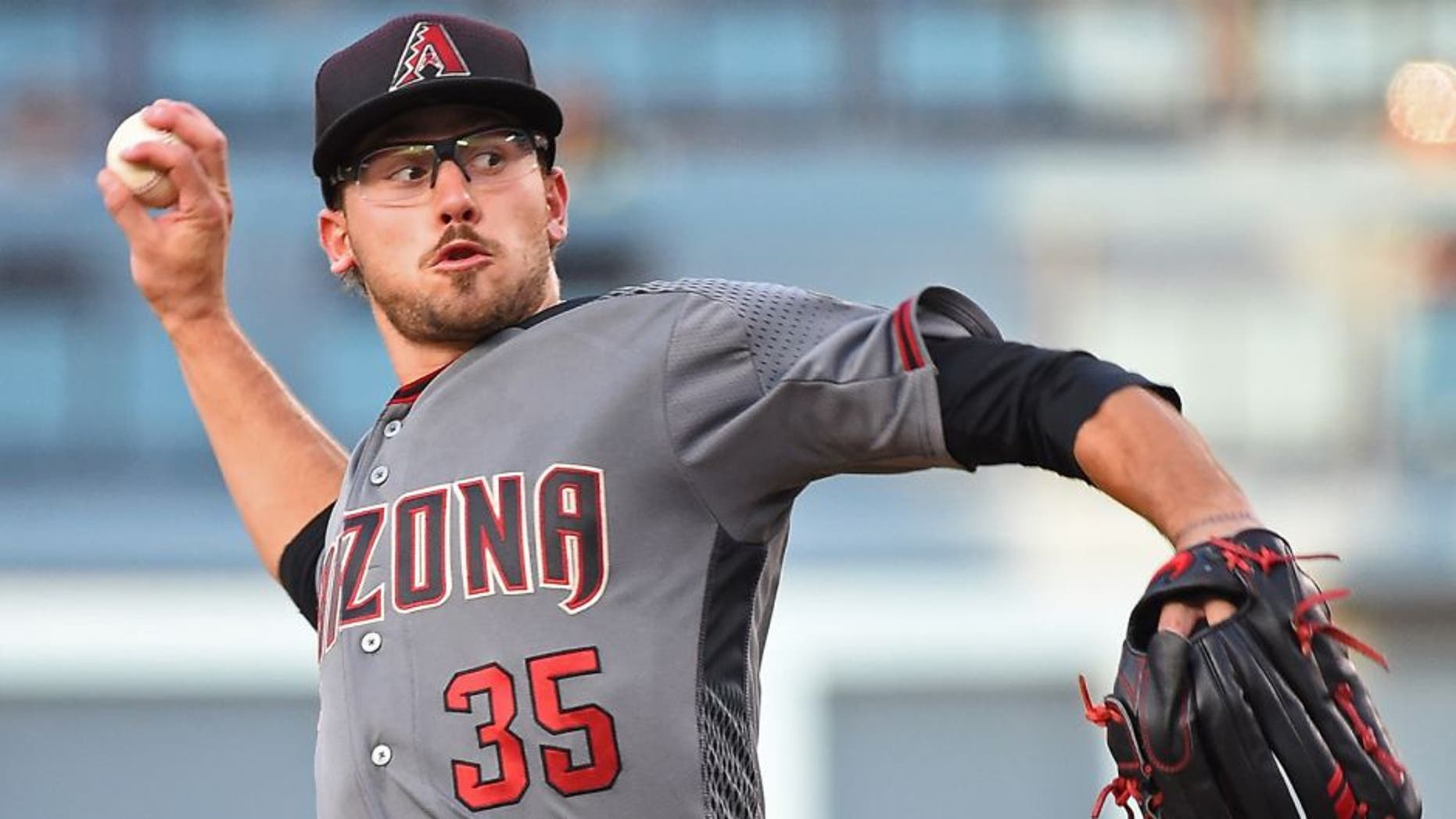 PHOENIX -- Arizona looks to avenge a series loss when it hosts Milwaukee and Chase Field fan favorite Craig Counsell in a weekend series.
To do so, the Diamondbacks will have to play better than they did in their previous series this week, when they were outscored 32-8 and outhit 48-20 while being swept by National League East leader Washington. It did not help that they faced Washington's top three starters -- Stephen Strasburg, Tanner Roark and Max Scherzer.
The Brewers took three of four when the teams met at Miller Park 10 days ago.
Arizona starts rookie Braden Shipley (1-1) against former Diamondback Chase Anderson (6-10), a rematch of the starting pitchers in the Brewers' 7-2 victory in the first game of the series in Milwaukee on July 25.
Shipley gave up six runs in 5 1/3 innings of that game in his major league debut, but rebounded with six scoreless innings in a 4-2 victory at the Los Angeles Dodgers on Saturday.
Shipley gave up five hits, struck out four and walked one in his second start -- the last game the Diamondbacks have won. They have lost four in a row, 12 of 15 and 19 of 25 since July 3.
Milwaukee has won seven of 10, starting with the Arizona series.
The Diamondbacks have a 5.11 team ERA -- 29th in the majors -- and the loss of right-hander Zack Greinke for five weeks with an oblique strain has not helped.
Arizona has 41 quality starts. Only Milwaukee (40) has fewer.
Following an 8-3 loss to Washington on Wednesday, Manager Chip Hale was asked if the pitching simply was not good enough.
"I don't want to say that, because I think if we execute the pitches ... the guys that are throwing the pitches are good enough, they just need to execute better," Hale said.
"Locate better, pitch selection better, which the catchers and the pitchers are both responsible. I hate to make a blanket statement. I think the guys throwing the pitches when we're struggling are good enough to get people out, we just need to keep working with them to make them better."
Arizona third baseman Jake Lamb and outfielder Yasmany Tomas had homers in the final two games of the Washington series, giving Lamb 23 for the season and Tomas 19.
Tomas was 6-for-14 with two homers, two doubles and eight RBI in the four games in Milwaukee, and has six homers in his last 11 games.
The Brewers' Hernan Perez recorded a homer, two RBI and three stolen bases in the Arizona series. He is hitting .400 with three homers, eight RBI and five stolen bases in his last eight games.
Both teams will have a little different look this time around. Arizona traded setup man Tyler Clippard on Saturday, and the Brewers dealt catcher Jonathan Lucroy, lefty specialist Will Smith and closer Jarred Jeffress at the Monday trade deadline.
The Brewers' most acclaimed addition was shortstop Orlando Arcia, who was promoted from Triple-A Colorado Springs. Arcia made his major-league debut Tuesday, and is 0-for-6 in two games at San Diego. Arcia was Baseball America's No. 8 overall prospect entering the season.
With Arcia's addition, Brewers manager Counsell has played major league stolen base leader Jonathan Villar (40) at third base and put the versatile Perez in right field. Counsell was a member of the Diamondbacks' 2001 World Series winner.
"I know a lot of people are excited, and it's an exciting day," Counsell told the Milwaukee Journal Sentinel about Arcia's promotion.
"He's an important player. Now we get to watch him grow every day. We get to watch him struggle, and then grow from it. Which is fun."