Posey relishes meeting Yogi Berra, admires spectacular career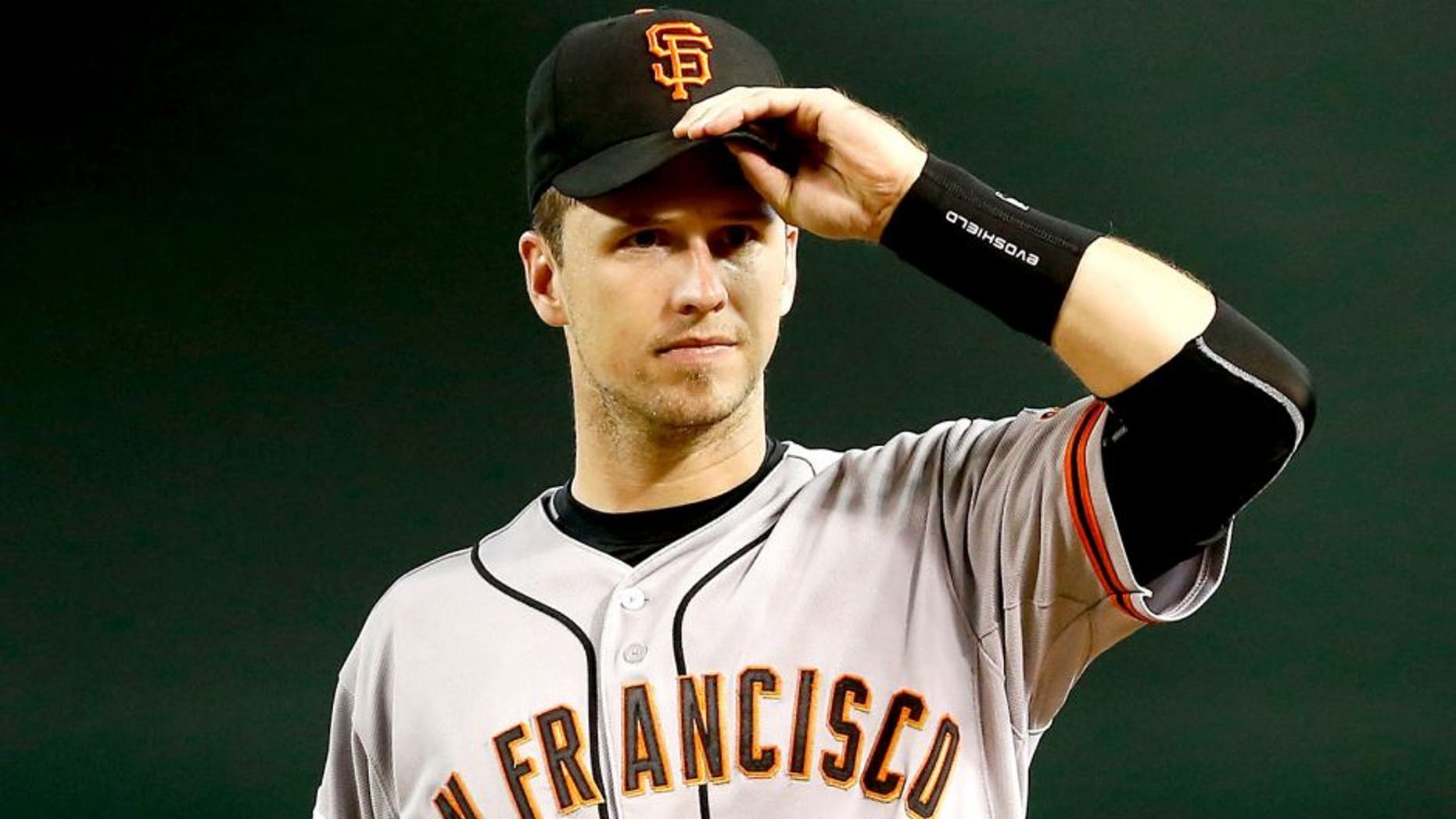 As the world mourns the loss of one of the greatest baseball figures of all time, San Francisco Giants catcher Buster Posey shared his fond memory of the legendary Yankees catcher.
While traveling to New York to receive his 2012 NL MVP trophy, Posey visited Yogi Berra's museum in Little Falls, N.J., where he was welcomed by Berra himself, who gave Posey a personal tour and spent over an hour with him, according to the San Jose Mercury News.
"He's one of those people you're instantly comfortable around," Posey said. "You feel like you've known him for a while. You can just tell the genuinely nice people. He's one of the most unique people I've had the privilege to meet. The short time I got to spend with him, there was just not a hint of arrogance."
Berra passed away at the age of 90 on Tuesday. Among his many accomplishments in his 19-year career are his 10 World Series titles, an MLB record Posey believes will stand for the rest of time.
"I don't think there's a chance that'll be matched by anybody," said Posey, who already has three World Series titles to his name at age 28 with the Giants. "Not 10 titles. I don't think anybody will get close to that."
Posey was also awe-inspired by Berra's extremely low strikeout rate, as he only struck out 5.5 percent of the time throughout his career, never striking out more than 38 times in a season, and only striking out 12 times in 656 at-bats (1.8 percent) in 1950.
Posey has maintained a strikeout rate of 13.9 percent over his six-plus seasons in the majors, which is relatively low for the modern era, but nowhere near Berra.
"I don't care if you're playing Little League," Posey said of Berra's feat. "That's hard to do."
(h/t San Jose Mercury News)