Poll: Tim Tebow is still more popular 'QB' than four Super Bowl champions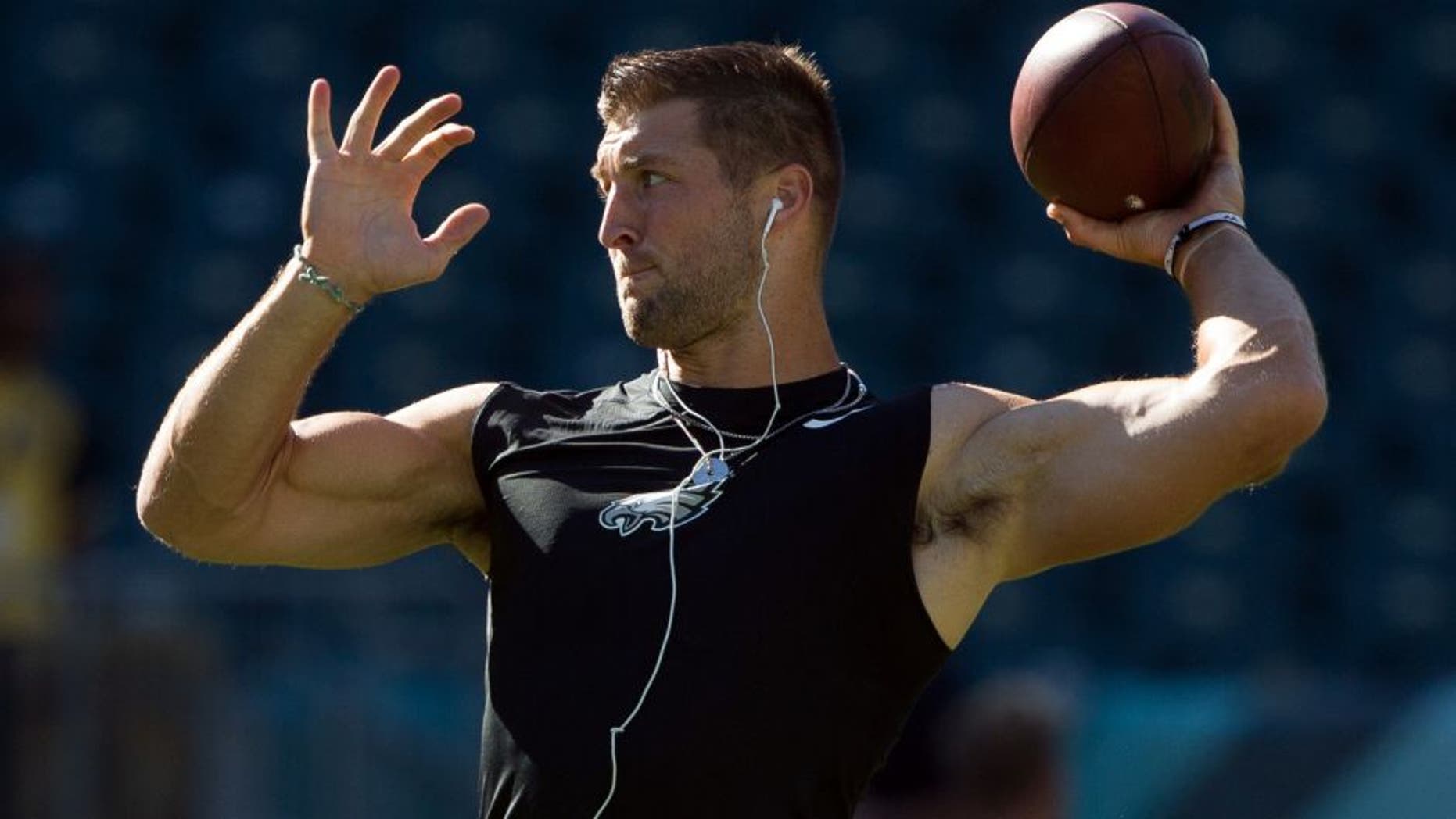 Just when we thought we were out, Tim Tebow pulls us back in.
It's been a long time since the quarterback and former Heisman Trophy winner took a meaningful snap in the NFL. In fact, he's making more of an impact as a broadcaster and as a public speaker, but that doesn't matter to some fans.
Public Policy Polling surveyed 410 fans this month and they asked them various questions. Among them was: Who is your favorite quarterback? And when given the choice of Tim Tebow, Russell Wilson, Tom Brady, Peyton Manning, Eli Manning, Cam Newton, Aaron Rodgers and Ben Roethlisberger, the results were interesting.
Tebow finished fifth. That's right, fifth. He hasn't thrown a regular-season pass since 2012 and he finished fifth.
Russell Wilson made back-to-back Super Bowl appearances and came away with one victory. He finished tied for sixth with Eli Manning and Ben Roethlisberger, both of whom have two Super Bowl rings.
Here is how the rankings shook out (results in percentages):
1. Tom Brady: 23
2. Peyton Manning 16
3. Aaron Rodgers: 13
4. Cam Newton: 11
5. Tim Tebow: 7
6. Russell Wilson, Eli Manning, Ben Roethlisberger: 6
9. Drew Brees: 3
10. Someone else/No favorite: 9
However, here's another interesting thing. Tebow also featured prominently when Public Policy Polling asked people to identify their least favorite quarterback using the same pool of options.
1. Brady: 29
2. Tebow: 10
3. Roethlisberger and Newton: 9
5. Peyton Manning: 8
6. Wilson: 6
7. Eli Manning: 4
8. Brees: 3
9. Rodgers: 2
10. Somene else/No favorite: 19
So, to summarize: Tim Tebow is quite the polarizing quarterback, however he can't hold a candle to Tom Brady.

(H/T to Bleacher Report)