Pocono announces 2016 Sprint Cup dates, adds XFINITY race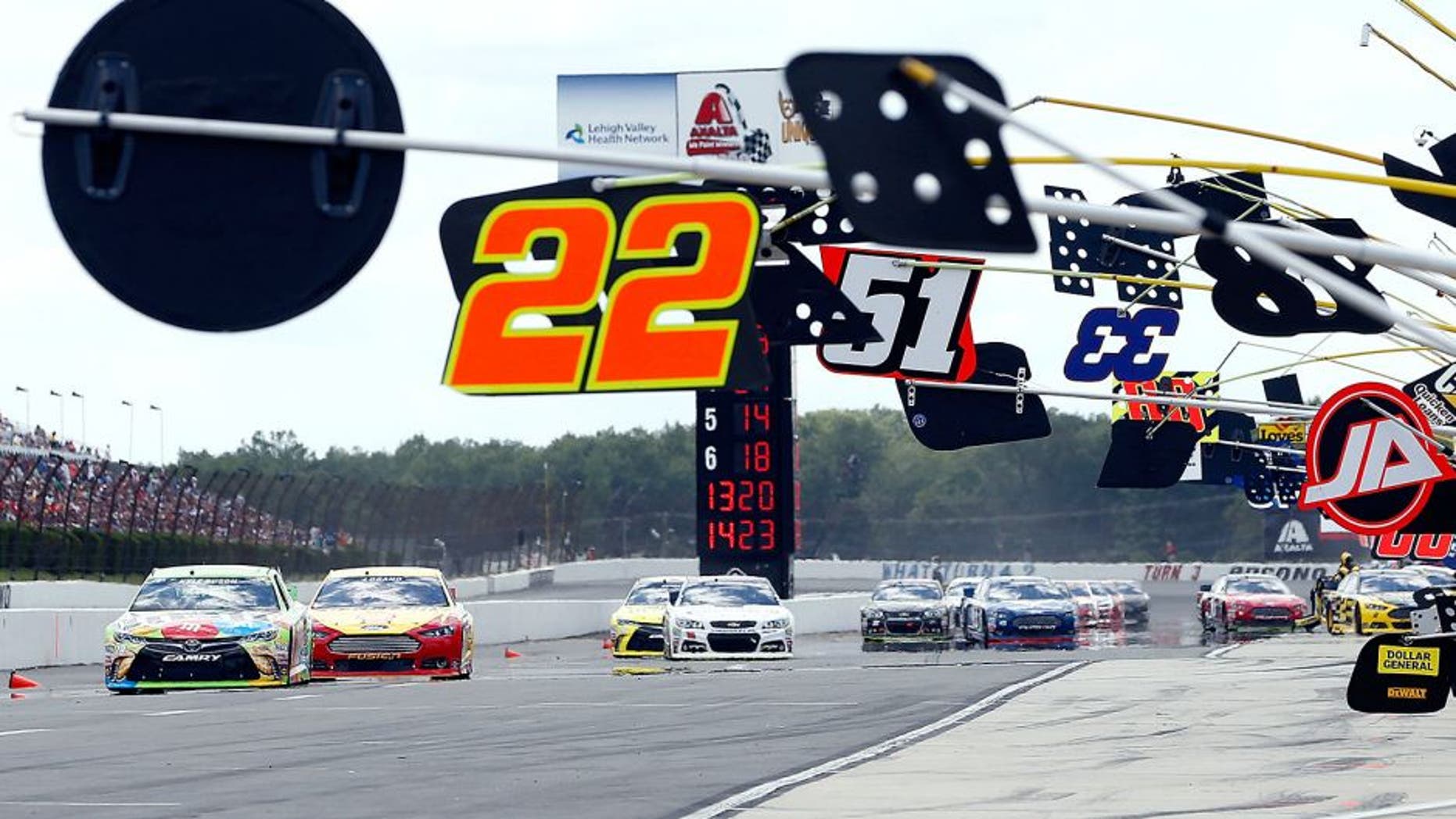 NASCAR has yet to announce its Sprint Cup, XFINITY and Camping World Truck series schedules for 2016, but Pocono Raceway already knows when it will host each of NASCAR's top three divisions.
And, yes, that is all three divisions -- not just Cup and trucks.
Officials from the 2.5-mile Pennsylvania track announced Tuesday that along with Pocono's two annual Sprint Cup races and the annual August truck race, the "Tricky Triangle" will host the XFINITY Series for the first time next season.

The Axalta "We Paint Winners" 400 race weekend will be June 3-5, with the inaugural 250-mile XFINITY Series race on Saturday, June 4. The XFINITY race will mark the first time NASCAR's second-tier series has competed in Pennsylvania since 2004, when the series raced at Nazareth Speedway.
"We are thrilled to bring the NASCAR XFINITY Series to Pocono Raceway," said Brandon Igdalsky, Pocono Raceway's president and CEO. "The fans have been asking for this to happen for several years and we are excited to share the good news with them today. Additionally, we look forward to working with everyone at Comcast, who are headquartered 90 miles south of us in Philadelphia, for next summer's inaugural race."
XFINITY Series drivers share Igdalsky's enthusiasm about the series' Pocono debut.

"One of the things I like most about Pocono Raceway is the family atmosphere and the level of difficulty," said driver Ty Dillon. "It's one of the most challenging race tracks on the circuit. I've had the opportunity to visit Victory Lane in the ARCA Racing Series a few years ago, race there in the NASCAR Camping World Truck Series and Sprint Cup Series. Adding the XFINITY Series to the lineup of races is a great idea and I'm positive the fans will enjoy."
"It's great to see our XFINITY schedule add Pocono Raceway," said veteran Elliott Sadler. "I've been there many times and can't say enough about the fans and the staff at Pocono. They want the fans to have a great experience and the racing is very unique for us drivers. It'll be a fun weekend and it's a race I'll circle on the schedule for next season as a place I look forward to racing."
Pocono's second NASCAR weekend is slated for July 29-31, with the Pennsylvania 400 Sprint Cup race on Sunday and the Pocono Mountains 150 truck race the previous day.