Pistons player says Stan Van Gundy told him 'trades could be made'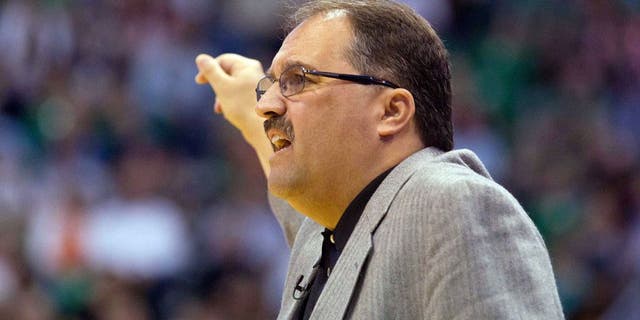 NEWYou can now listen to Fox News articles!
The Detroit Pistons have already had a busy offseason, but the work might not be done quite yet.
Newly signed player Adonis Thomas, who was inked to a non-guaranteed contract, revealed some interesting information that head coach Stan Van Gundy told him when he signed his deal.
Here's what Thomas said Van Gundy told him, via David Mayo of MLive.com:
"The day I signed my contract, he told me, 'Hey, I know you're looking at the roster, at 17 guaranteed guys, and you're the only non-guaranteed guy or partially guaranteed guy.' " Thomas recalled. "He said that anything can change. He said, 'We're looking to make some changes soon. We're not really focused in on who's on the roster right now. We're going to let go of maybe some guaranteed guys, or we're making some changes soon, or trades could be made.' "
(h/t MLive.com)