PHOTO: What in the world is Vince Wilfork wearing?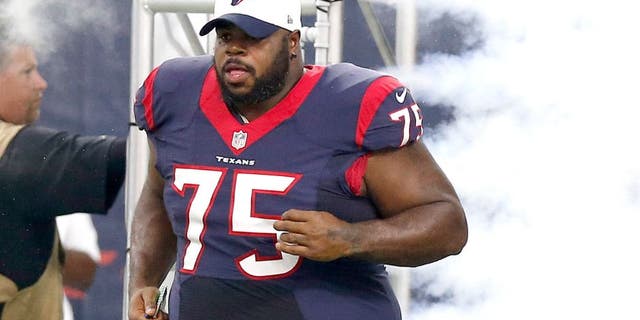 If football fans are looking for more incentive to tune into the latest episode of "Hard Knocks," Tuesday the Houston Texans offered a preview of what to expect on the show - a shirtless Vince Wilfork in a pair of overalls.
Judging from the photo, head coach Bill O'Brien isn't quite sure what to make of Wilfork's fashion choice either, but it appears the 6-foot-2, 325-pound nose tackle is feeling comfortable in his new surroundings in Houston.
The fourth episode of "Hard Knocks" premieres Tuesday night on HBO.
(h/t Twitter)