PHOTO: Kiffin trolls Tennessee fan base with pregame attire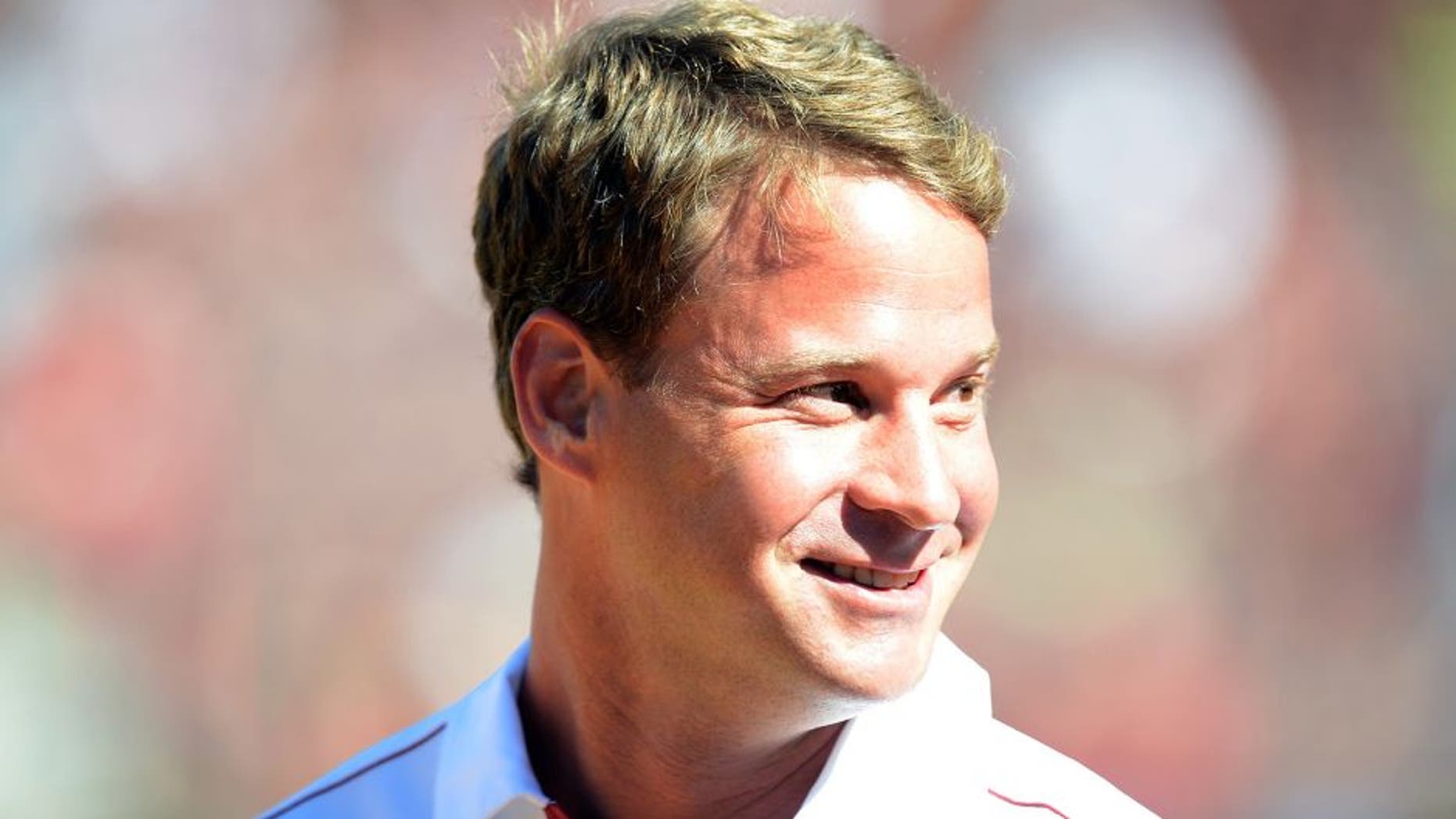 The former UT head coach had a bit of fun on gameday... Public Domain
Alabama offensive coordinator Lane Kiffin has been one to ruffle more than a few feathers during his coaching career.
The former Tennessee head coach displayed some of that impish nature on Saturday, as he wore a bright orange tie during the pregame period. For those keeping track at home, Alabama is playing Tennessee on Saturday afternoon.
As many remember, he bared the brunt of considerable criticism during his time in Knoxville. Kiffin ultimately "escaped" during the night, and took the head-coaching job at USC in 2010.
Now resurfaced in the SEC with Alabama and Nick Saban, he took the opportunity to have some fun with his former employer.
Tennessee fans surely won't think it's very funny.