Phillies' recall of Adam Loewen completes stunning journey for lefty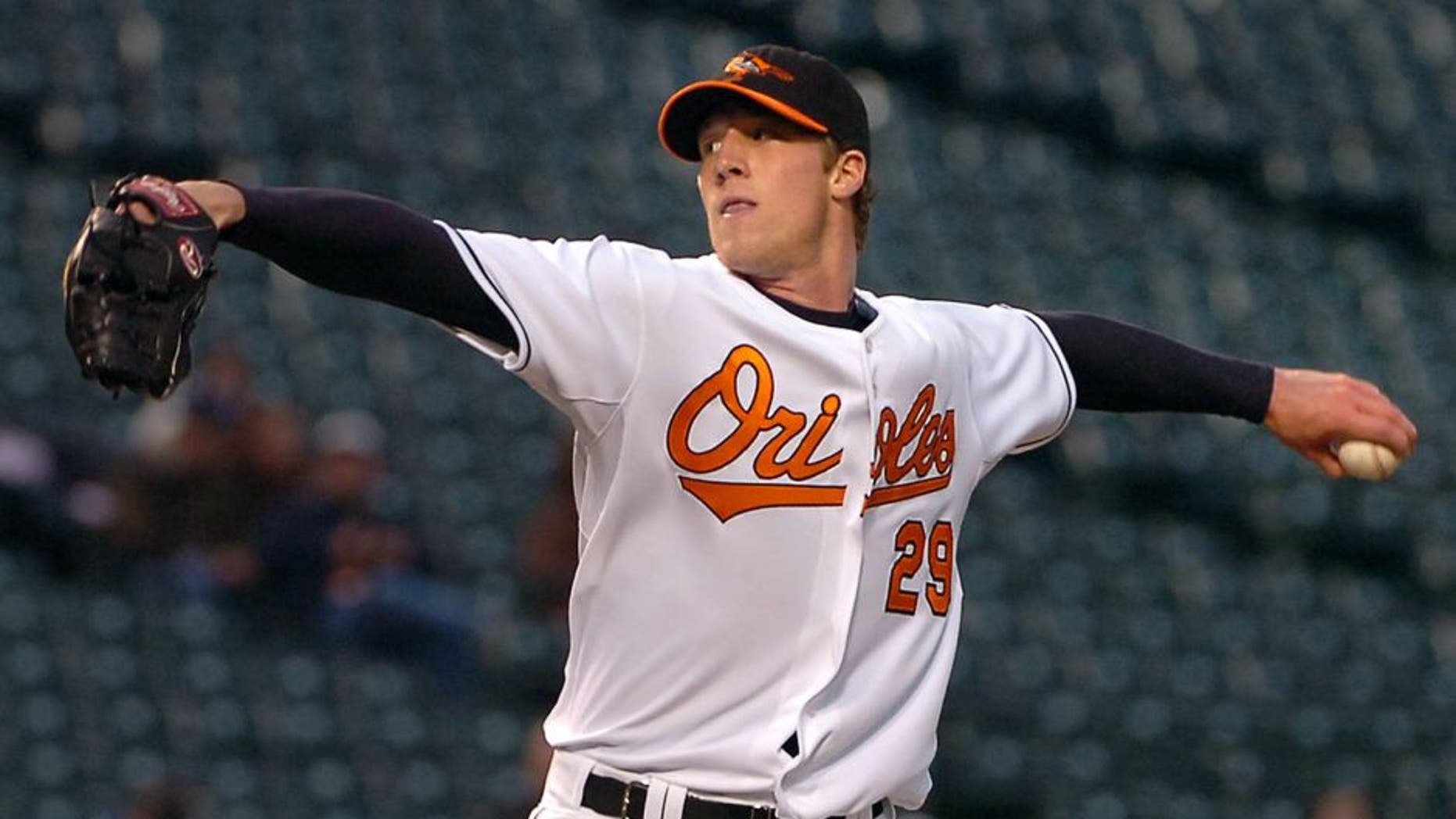 Adam Loewen is being recalled by the Philadelphia Phillies on the same day as six-time All-Star Chase Utley, but fortunately the left-handed reliever is accustomed to playing in the shadows.
Loewen's return to the majors completes a most improbable - and unprecedented - journey that has seen him go from highly regarded pitching prospect to borderline outfielder scraping to make a living and back to a converted reliever. It's the type of feel-good story that may make even the most hardscrabble Phillies fan smile in appreciation.
"I don't think anybody has ever really tried that many times to switch positions," the 31-year-old Loewen told the Vancouver Province before his recall. "It's the things in life that have happened to me."
About those things in life ... Loewen's first appearance with the Phillies will also mark his first time pitching in the majors since July 2008. A former No. 4 overall draft pick of the Baltimore Orioles in 2002, Loewen's career was seemingly over due to a stress fracture in his pitching elbow.
After a failed attempt to resurrect his career as an outfielder, Loewen has emerged as a dominant left-handed reliever for Triple-A Lehigh Valley, not allowing a run in 21 of his last 22 appearances.
Of course, Loewen had to endure a few detours along the way. He eventually made it back to the majors as an outfielder and had a cup of coffee with the Toronto Blue Jays in 2011, collecting six hits in 32 at-bats before his release.
Following two more years in the minors, Loewen again decided to try his hand at pitching and was offered a minor league deal by Philadelphia in April 2014. It was not a smooth transition, as control issues prompted the organization to shift him to the bullpen for this season.
Loewen eventually was demoted to Double-A Reading, where his mechanics were altered by Rafael Chavez, the organization's pitching coordinator. Loewen estimated it added new life to his fastball, which has been clocked at 95 mph, and the results have been off the charts his he returned to Lehigh Valley in mid-June.
"I know some guys might have quit after being sent down to Double-A, but it had the opposite effect on me," Loewen said. "It motivated me even more. I never lost confidence. I always knew that I was really close to figuring it out. I just needed more time."
(h/t The Province)