Phillies hand former closer Papelbon blown save after criticism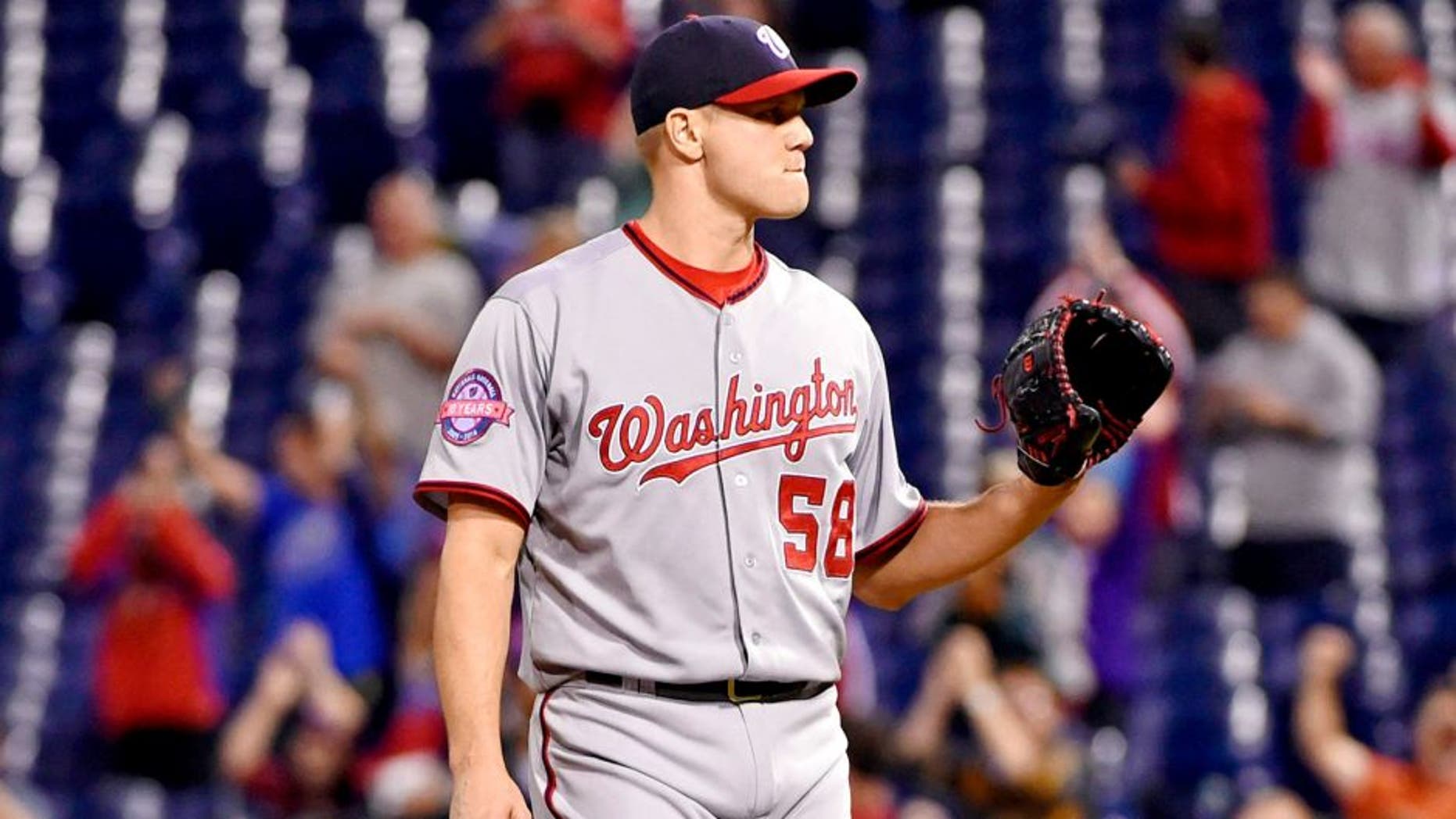 Monday afternoon, Jonathan Papelbon had some disparaging comments about his former Philadelphia Phillies. On Monday night, the Phillies delivered their payback.
Upon returning to Philadelphia for the first time since being traded the Washington Nationals, the outspoken Papelbon had plenty of unflattering words for his former team, from discourteous comments about fired manager Ryne Sandberg and general manager Ruben Amaro Jr., to asserting that the team doesn't have a winning atmosphere.
"I think the blame goes all the way from the front office all the way down to the bat boy," Papelbon said, per CSN Mid-Atlantic. "When you don't have an organization that wants to win, it's pretty evident and they go out and publicly say: 'We're not going to win.' So, what more? You know what I mean?"
Papelbon went on to say that he wasn't the "bad guy" on the Phillies and was one of the few players on team that competed on a daily basis.
Nonetheless, Papelbon was received with boos upon his first appearance on the mound in Citizens Bank Park after spending three-plus seasons with the Phillies.
Those boos became roaring cheers when Freddy Galvis hit a game-tying home run off of Papelbon in the 10th inning of Monday's game, marking Papelbon's first blown save this season.
"I've done that plenty of times in my career," Papelbon said. "I'm very familiar with that situation. But at the end of the day, you play to win the game. Regardless of how it unfolds, you win the game it's a good day at the office."
The Nationals won the game off a Jayson Werth home run in the 11th, but Galvis' home run to deliver Papelbon a blown save nonetheless had the Phillies buzzing after the game.
"For sure," third baseman Cody Asche said when asked if he reveled in the moment Galvis hit the home run. "One hundred percent."
As for Papelbon's comments, the Phillies were careful in their responses, as they hadn't heard his words in their entirety yet, but veteran outfielder Jeff Francoeur took exception to his former teammate's comments about the Phillies' reported lack of effort.
"I haven't heard exactly what he said to make enough of a comment, except that I completely disagree with that," Francoeur said. "If you're in here, you see guys working. To say guys don't post or know how to win around here, I mean, I came here as a visiting player for a lot of years and they beat us just fine. That wasn't the right statement."