Philadelphia 76ers launch probe after executive tied to anonymous Twitter accounts trashing players, officials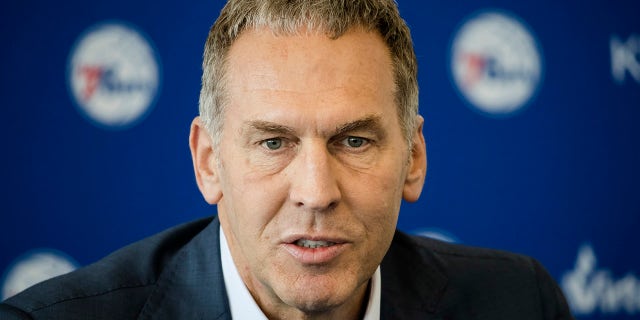 NEWYou can now listen to Fox News articles!
The Philadelphia 76ers launched their own investigation Wednesday after a report surfaced that a top executive allegedly used fake Twitter accounts to criticize players and officials.
Bryan Colangelo, the 76ers' president of basketball operations, was accused in a report from The Ringer of using at least five separate accounts to take shots at 76ers stars Joel Embiid and Markelle Fultz, former general manager Sam Hinkie, Toronto Raptors executive Masai Ujiri and former 76ers players Jahlil Okafor and Nerlens Noel.
Colangelo, 52, confirmed in a statement to The Ringer that one of the accounts was his.
"Like many of my colleagues in sports, I have used social media as a means to keep up with the news," the statement said. "While I have never posted anything whatsoever on social media, I have used the @Phila1234567 Twitter account referenced in this story to monitor our industry and other current events. This storyline is disturbing to me on many levels, as I am not familiar with any of the other accounts that have been brought to my attention, nor do I know who is behind them or what their motives may be in using them."
Philadelphia announced that it was investigating the allegations.
"The allegations are serious and we have commenced an independent investigation into the matter," the team said. "We will report the results of that investigation as soon as it is concluded."
Colangelo reached out to the people mentioned in The Ringer report in an effort to clear his name, ESPN reported. He also called Embiid and told the center that tweets mentioned were not from him.
"I talked to him and he said that he didn't say that," Embiid told ESPN. "He called me just to deny the story. Gotta believe him until proven otherwise. If true, though, that would be really bad."
Colangelo is a two-time Executive of the Year Award winner and has served as a top executive in NBA front offices with three different teams – the Phoenix Suns, Raptors and 76ers.
His father, Jerry Colangelo, 78, the longtime Phoenix Suns owner, now serves as a 76ers adviser.