Petition launched to suspend Johnny Manziel for domestic incident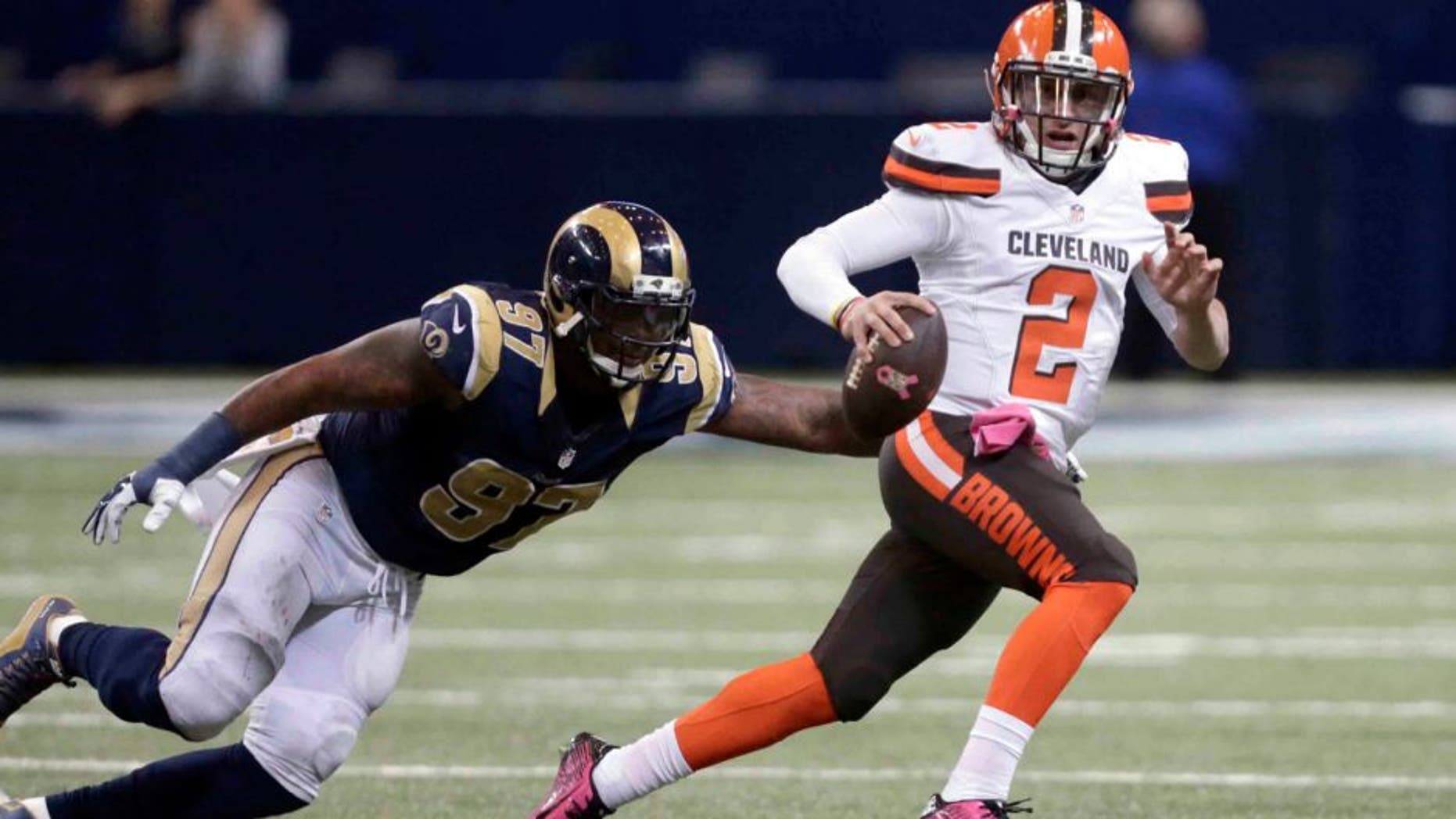 A petition has been launched to keep Browns quarterback Johnny Manziel from seeing the field in the wake of his domestic incident earlier this month. Tom Gannam AP Photo/Tom Gannam)
Johnny Manziel may be pressed into action soon, but an online petition would love to prevent that from happening.
A petition has been launched with the goal of getting the NFL to suspend Manziel for his recent domestic incident as it did to Ray Rice and Greg Hardy. Manziel was involved in a traffic stop with his girlfriend, Colleen Crowley, on Oct. 12, but was not arrested or charged. Manziel, who spent 70 days at a rehab facility in the offseason, did admit to drinking earlier in the day.
Crowley initially said at the scene that Manziel hit her a couple of times, but later recanted. Manziel claimed to police that he only grabbed Crowley's wrist to prevent her from trying to exit a moving vehicle.
The petition on Change.org has over 36,000 signature in three days. It cites the NFL's focus on player discipline that arose after the domestic violence arrests of Rice and Hardy last season:
Manziel played late in the fourth quarter of Sunday's loss in St. Louis in relief Josh McCown, who suffered a shoulder injury on a sack. The severity of the injury has yet to be determined, but head coach Mike Pettine said after the game that Manziel would start next Sunday against Arizona if McCown is forced to miss time.
Reports emerged Friday that Manziel could be put on paid leave by the NFL as it investigates the incident. Manziel said after Sunday's game that he has yet to speak to the league about as part of its investigation, but would cooperate fully.