Pedro not giving up the jheri curl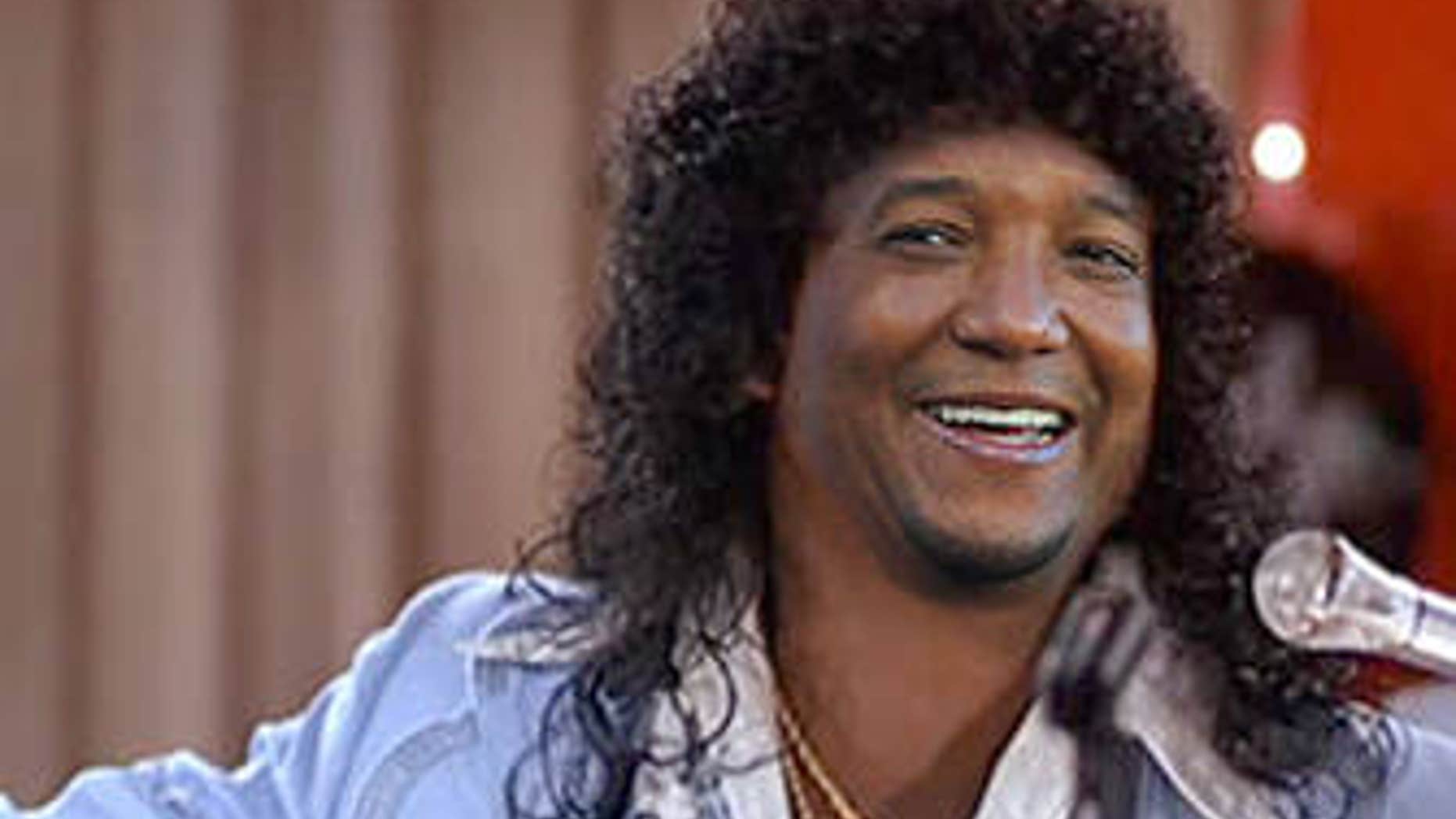 Former Red Sox ace Pedro Martinez showed energy and keen baseball knowledge in his broadcasting debut this week, and the future Hall of Famer still proudly sported his classic 'do:
Debut de @45PedroMartinez en TBS. Un close up pic.twitter.com/BDsIqrlctf
-- Enrique Rojas/ESPN (@Enrique_Rojas1) September 29, 2013
While many fans were enjoying what he had to say, they couldn't help but let Martinez know that his hair needs to go. That didn't bother him though. He made himself clear via Twitter:
Thanks for all the feedback on my work on #MLBonTBS so far, negative and positive, but the jheri curl is staying!
-- Pedro Martinez (@45PedroMartinez) October 1, 2013
That's right, haters! If you don't like the hair, find something else to watch. Never mind that the Jheri curl has fallen by the wayside just like platform shoes and mullets. (Well ... you probably still could find a mullet in the NHL or on Jared Allen). But damn, remember when Jheri curls were the thing?
Some of the most dominant athletes used to have their hair dripping all over the field or the court or on somebody's couch and quite frankly, it was freakin' awesome.
Here's some nostalgia for you. Five of the best Jheri curl-sporting athletes.
Ricky Henderson . One of the greatest to ever play America's pasttime and he did it in style. In the '89 season with the Oakland A's, Henderson led them to their first World Series victory since '74. His hair alone belongs in Cooperstown.
Cheryl Miller rocked that Jheri curl the right way and has done it all in the world of basketball. She played the game, coached the game and even held the position of general manager of the WNBA's Phoenix Mercury. The four-time All-American is in the Basketball Hall of Fame, FIBA Hall of Fame and WNBA Hall of Fame. Enough said.
Is it me or did Michael Cage use too much activator? He wasn't the greatest baller of all-time, but we couldn't leave him out of this. His hair had to be part of the reason he won the rebounding title in '88. Nobody wanted to get dripped on when he was boxing out.
Arguably the best running back of his era, Eric Dickerson has been holding the single season rushing record of 2,105 yards for almost 30 years. The goggles and the hair just make this guy 100 times better. Say what you want, he would have run you over or run past you.
Oh boy. If Deion Sanders wasn't the most flashy athlete of the '90s, I don't know who would get that crown. Whether it was on the baseball field, the gridiron or in a photo shoot, the NFL Hall of Famer always kept his clothes and hair on point. Drippin' like a champ.
There you have it, America. Respect Pedro Martinez's decision to keep his hair shining on TV, because he was one of the greatest pitchers to do it and he's in good company as far as that hairstyle goes. Maybe it needs to make a full comeback in sports.
Oh, and just in case you want to know how to get your glow on, let the Soul Glo commercial from "Coming To America" teach you.
Follow Nick Creegan on Twitter
H/T to NESN