Paul George named cover athlete for NBA 2K16's mobile app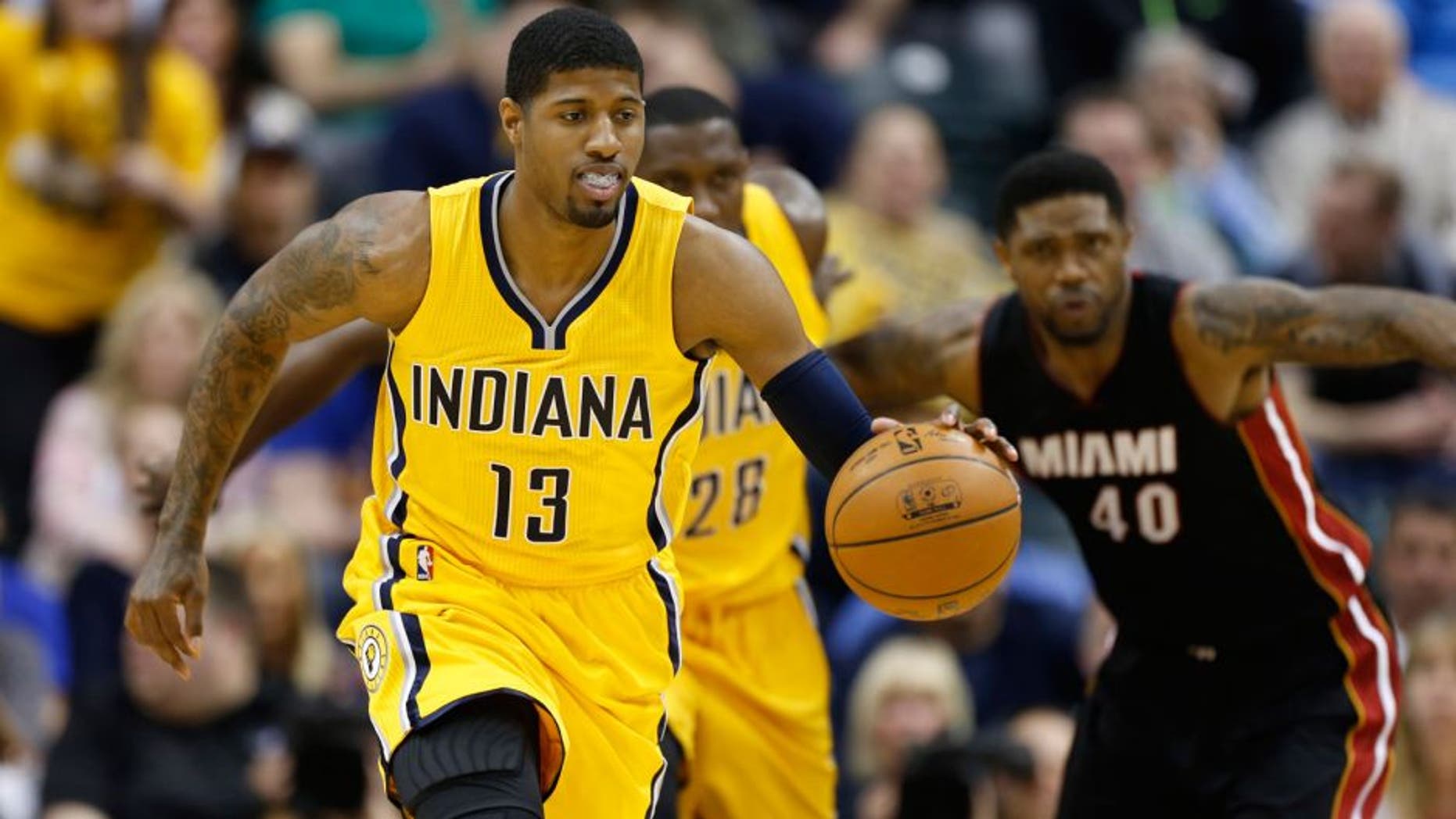 NBA 2K16 announced that Indiana Pacers star Paul George will be the cover athlete for its mobile companion app, MyNBA2K16, which releases on Oct. 1.
George joins 2014-15 MVP Stephen Curry of the Golden State Warriors, Anthony Davis of the New Orleans and 2014-15 MVP runner-up James Harden of the Houston Rockets as the faces of the NBA 2K16 (the other three each have their own NBA 2K16 cover).
"I've been a long-time fan of the NBA 2K series and love staying close to the game when I'm on the road," George said, according to Dime Magazine. "Being selected as the face of MyNBA2K16 is the perfect opportunity to stay connected with the game, as well as represent the NBA 2K franchise."
This is a considerable honor for George, as his national branding hasn't taken a hit despite his injury before last season, which limited him to just six games and cooled off his rising star. George also has endorsements with Gatorade and Papa John's, putting him in the mix of the NBA's most marketable players.
MyNBA2K16 will allow fans to access the NBA 2K series anywhere. NBA 2K16 releases worldwide on Sept. 29.
(h/t Dime Magazine and Indiana Pacers)