Paul Gasol's Health Top Concern for Kobe Bryant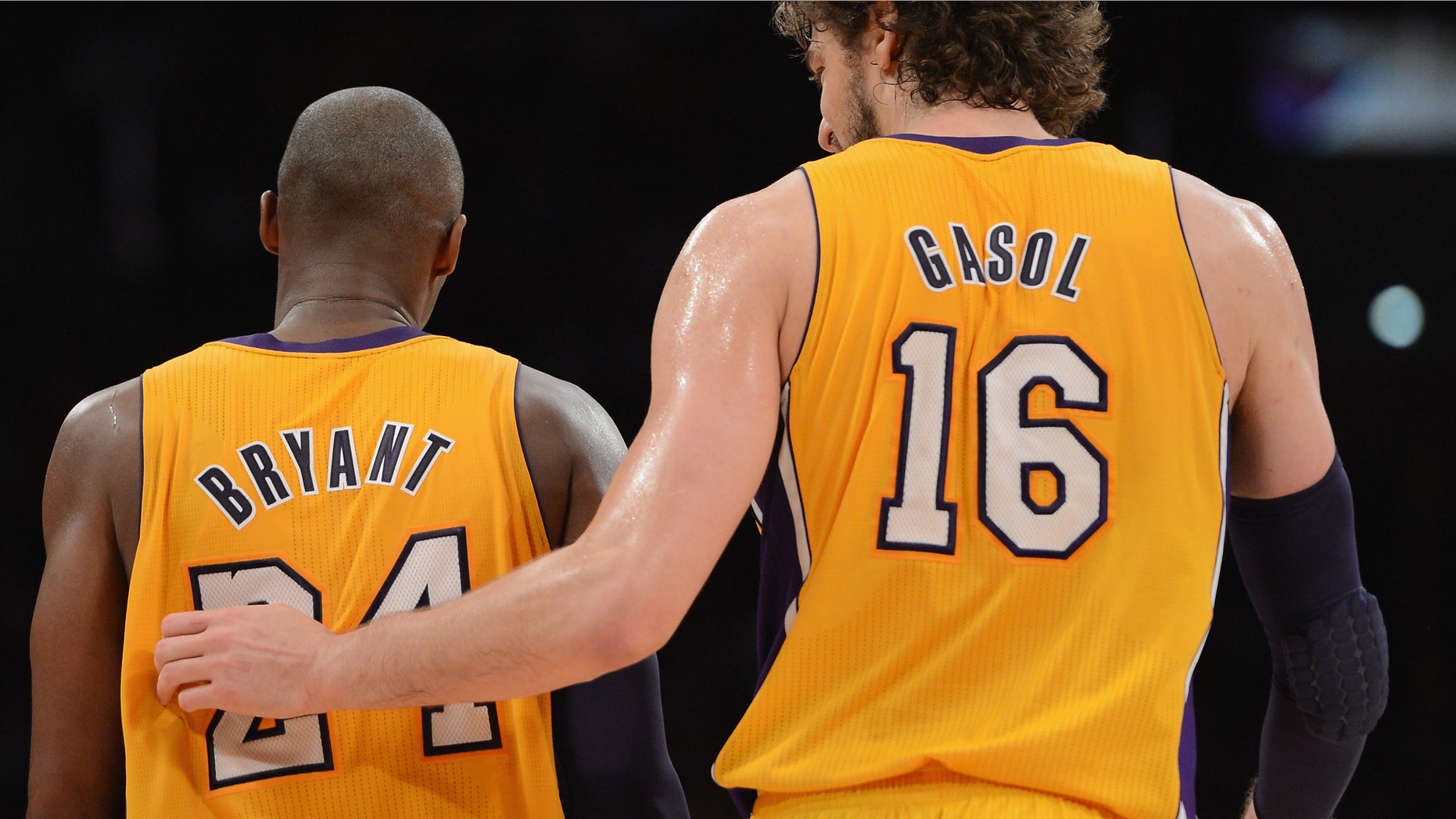 Los Angeles – Pau Gasol idly sat by as he watched his Los Angeles Lakers teammates make a last minute scramble against the Houston Rockets.
With the center forced to sit out the game as Gasol continues to battle tendinitis issues in both knees, the Lakers fell just short of victory against the Houston Rockets on Tuesday night, losing 107-105.
With this latest loss the Lakers have dropped to a 3-5 record under new coach Mike D'Antoni.
While Kobe Bryant led the Lakers with 39 points along with Dwight Howard who had 16 points and 12 rebounds, the team's captain knows that something is still missing.
"You miss him a lot," Bryant said of Gasol. "He's a dominant player. He's an excellent passer, an excellent post player and an excellent shooter. We're missing a lot."
Just earlier this week, Bryant caught flack for telling Gasol to "put your big-boy pants on."
Following the announcement that Gasol would sit out the game against the Rockets, Bryant made sure to set the records straight about his feelings towards the struggling player.
"I love Pau like a brother," Bryant told ESPNLosAngeles.com on Tuesday. "I really do. I want him to dominate like I know he can."
"I want him to dig in and be determined, not discouraged," Bryant added. "We should go to him more on the post because he can dominate from there as he has to the tune of two rings. I'm sure we will adjust and figure out a balance when he comes back healthy."
And as for his comments on Monday that Gasol needs to adjust and not whine or complain, Bryant insists he is just shelling out some tough love.
"I know his knees have been hurting and that can be frustrating because you can't do physically what you are used to," Bryant said. "I just don't want him to sulk about the change of things."
Since playing under D'Antoni, Gasol has been averaging career lows with 12.6 points and shooting 42 percent from the floor.
When the announcement came that Gasol would be sitting out on Tuesday, ESPNLosAngeles.com confirmed that the move had nothing to do with a trade in the works of the four time All-Star.
Having battled trade rumors since last season, Gasol will continue to be fledged by this uncertainty as Lakers general manager Mitch Kupchak has said a trade will be eminent if the player can not adjust to the new D'Antoni system.
Follow us on twitter.com/foxnewslatino
Like us at facebook.com/foxnewslatino