Patriots RB Dion Lewis earned trust of Belichick despite fumble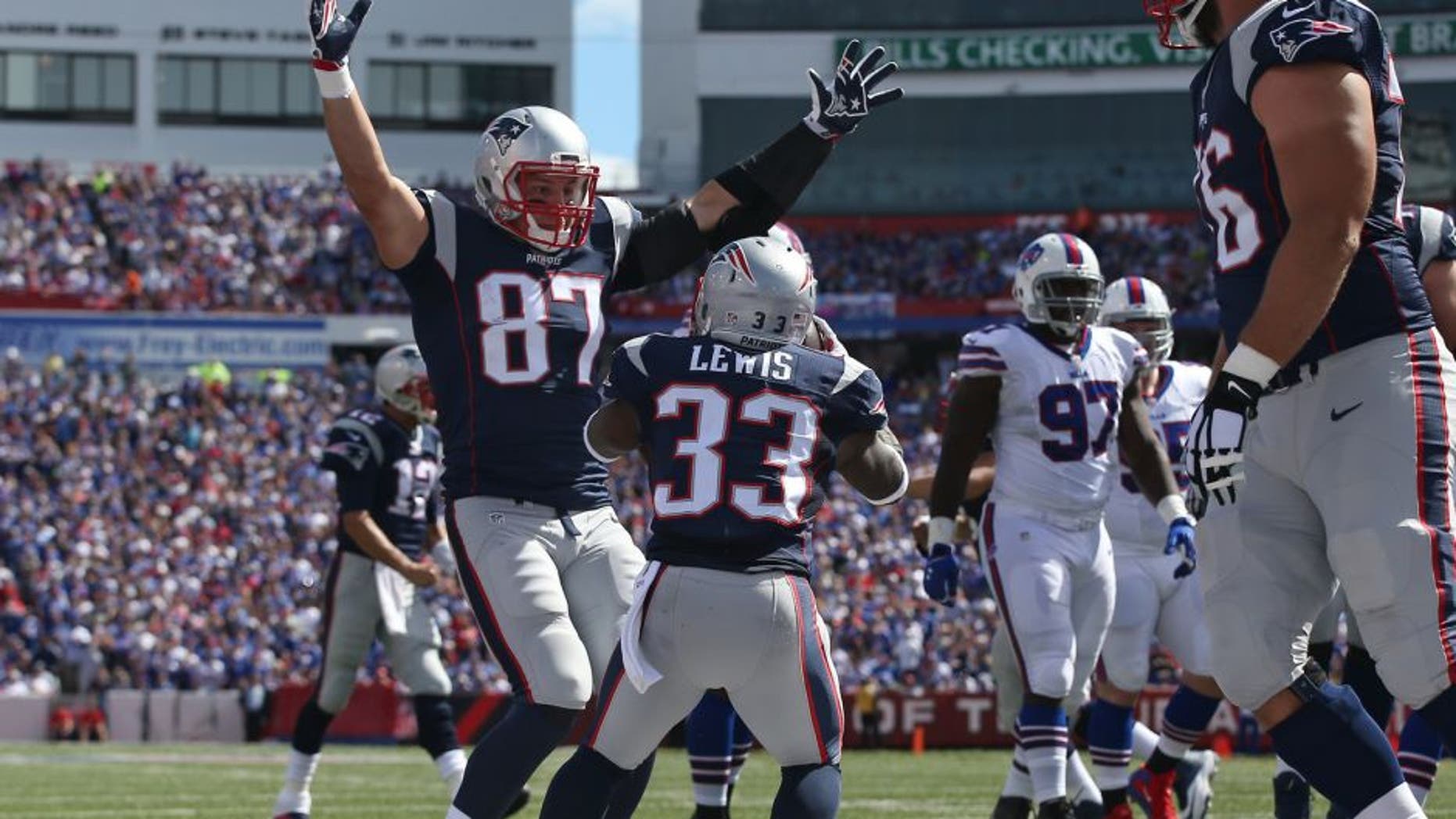 When a running back fumbles the ball for the New England Patriots, he's typically put in the "dog house" and sidelined for some time. A second fumble nearly guarantees a spot on the bench.
Dion Lewis has seemingly bucked that trend after his performance on Sunday against the Buffalo Bills.
Lewis fumbled the ball for the second time of the season, the first of which he's lost. Fortunately, it didn't come in crunch time as the Patriots were up 21-7 with more than 10 minutes left in the first half, but it's not exactly the best way to get on Bill Belichick's good side.
Surprisingly, Belichick stuck with Lewis rather than going to one of his other two running backs, Brandon Bolden or LeGarrette Blount. Even with Blount expected to be the starter in the season opener, it was Lewis who carried the ball the most for New England on Sunday.
"He's gained the confidence of everybody through his work ethic in practice, training camp and what he's done in all these games," Tom Brady said during his weekly appearance on WEEI, via ESPN. "The way the game played out, being in the empty formation a lot, spreading them out, he made a lot of plays in the passing game, too."
To put Lewis' time on the field into perspective, he out-snapped Blount 73 to seven. Although Lewis only carried the ball seven times, Blount had just two touches to Lewis' 13. In the past, Belichick likely would have gone to Blount or Bolden after Lewis' fumble, but it seems as though the shifty running back has earned his coach's trust -- as well as his quarterback's.
"He's been a really dependable player for us. I know he's fumbled, but you know, running backs fumble," Brady said. "You have to be able to bounce back from it and he did. He came up with some huge plays there later in the game. He's kind of an all-purpose player for us -- running the ball, catching the ball, spreading them out, being in the backfield and making guys miss. I thought he played a great game."
(h/t ESPN)