Patriots' Brady, Kraft, Belichick dismiss ESPN speculation on team's breakup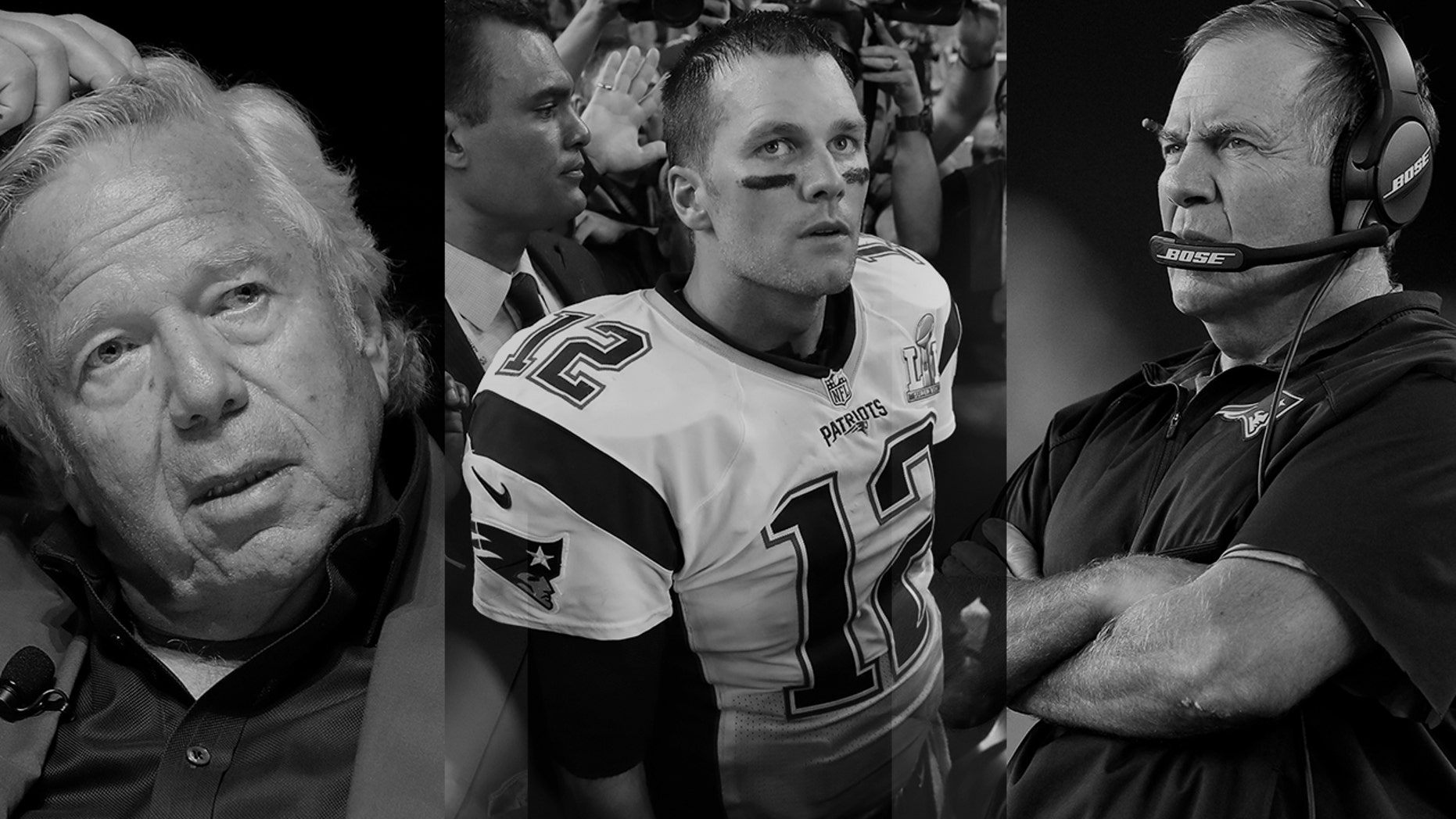 In their first public comments since ESPN speculated Friday that the New England Patriots' Kraft-Brady-Belichick era may be drawing to a close, all three tried to deflate the story.
In a radio interview Saturday, quarterback Tom Brady praised his relationships with Patriots owner Robert Kraft and head coach Bill Belichick, despite claims that the trio have been feuding and there was turmoil among the five-time Super Bowl-winning team.
On Kraft: "He's a great person, man. He's been like a second father to me in so many ways," Brady told Jim Gray on Westwood One Sports Radio during his weekly interview appearance Saturday.
On Belichick: "I have a great relationship with Coach Belichick. We've worked together for 18 years. There's no coach I'd rather play for, and I've loved my experience here."
Also on Saturday, Kraft told Sports Illustrated football writer Peter King that he believes Belichick will "absolutely" return to coach the team next season, and adamantly denied ESPN's assertion that Kraft, against Belichick's wishes, forced a trade of backup quarterback Jimmy Garoppolo.
"(A) total fabrication and fiction," Kraft said of the ESPN account. "I am telling you, it's fiction."
"(A) total fabrication and fiction. I am telling you, it's fiction."
As for Belichick, the coach affixed his name to a statement that the trio released Friday:
"It is unfortunate that there is even a need for us to respond to these fallacies. As our actions have shown, we stand united," the statement said in part.
Much of the report by ESPN's Seth Wickersham focuses on Belichick's supposed disapproval of Brady's relationship with his "trainer, body coach and business partner" Alex Guerrero, and how Kraft reportedly ordered Belichick to trade Garoppolo.
Wickersham also writes that Belichick seemed to be looking beyond the Patriots' string of success -- by preparing assistants for job interviews, cozying up to NFL Commissioner Roger Goodell and taking "pride" in Garoppolo's performance since his Oct. 30 trade to the San Francisco 49ers.
The story was said to be sparked by Brady's angry outburst on the sidelines during a Dec. 3 game.
Brady dismissed the story, telling Gray he was focused only on winning another Super Bowl, and to think of his relationships being anything but positive would be "complete nonsense."
"I love the fact where we're at as a team," Brady said.
But as the Patriots prepare for their upcoming playoff game next weekend in an attempt to win another Super Bowl, rest assured that NFL fans will be watching Brady and Belichick's every move on the sidelines just as much as the plays on the field.
Fox News' Kathleen Joyce contributed to this report.