Panthers coach defends Kelvin Benjamin after WR was shamed for being overweight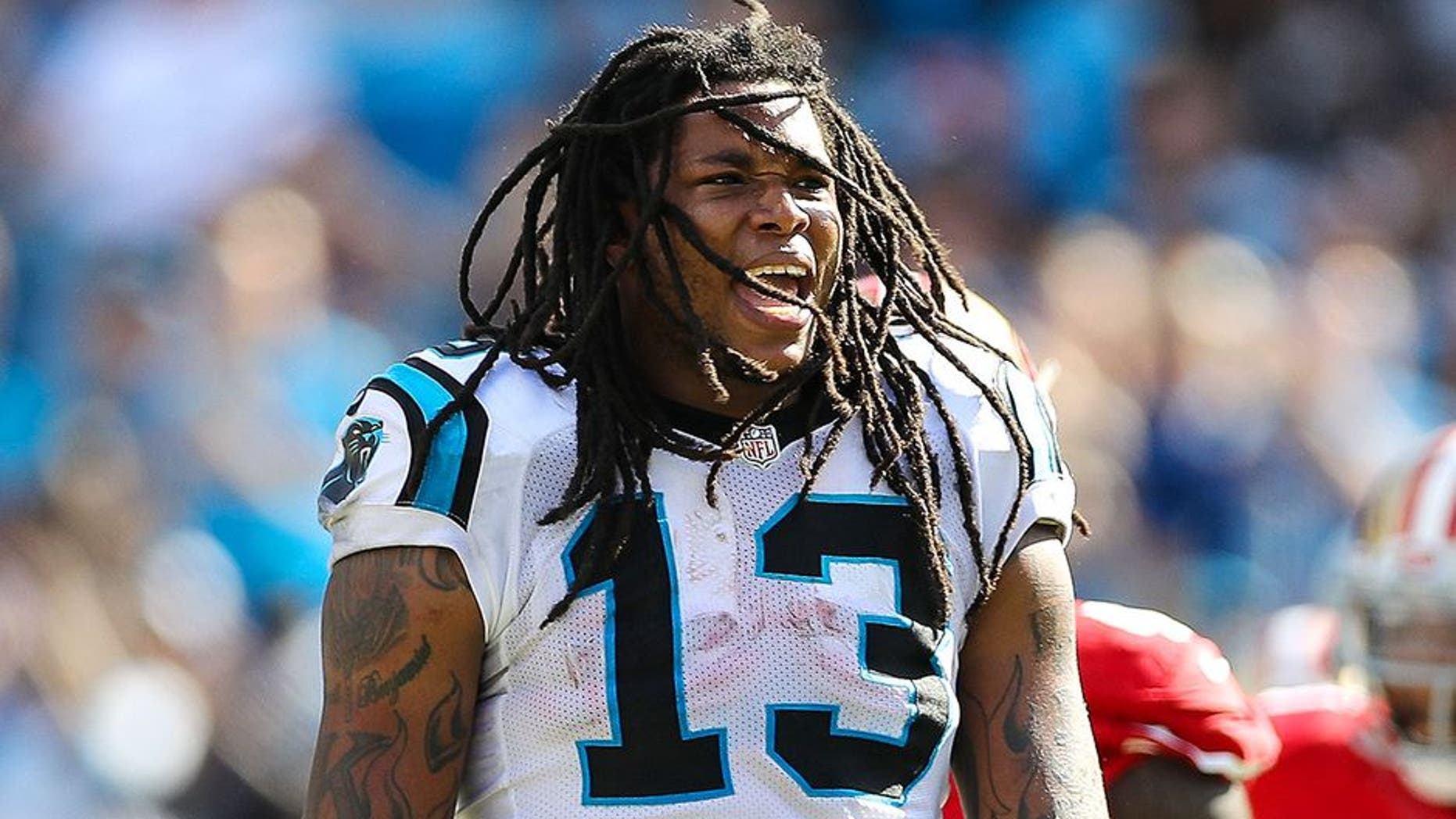 Teams across the NFL are currently in the middle of organized team activities, or as theyre more commonly known, OTAs. Theyre completely voluntary for players, and they cant be punished for skipping them. Just ask Giants wideout Odell Beckham Jr. how he feels about them.
OTAs are the first real step of offseason workouts, and far too often, story lines are blown way out of proportion. To that end, Kelvin Benjamin of the Carolina Panthers has found himself at the center of relentless criticism for his current weight and conditioning.
This photo went viral on Wednesday, showing Benjamin in a tight jersey looking, well, overweight.
That came one day after Twitter had a field day ripping Benjamin for seemingly running a route at half-speed.
If you look at Benjamin in this video, though, you can see helooks a bit slimmer than he does in the photo.
Not only are there more than three months until the season kicks off, but these workouts are completely voluntary. Theres no requirement to be in attendance, working to improve conditioning and, say, route running.
Benjamin is taking the initiativeto get himself in shape after coach Ron Rivera said he showed up a little heavy last month. Now, after bringing attention to Benjamins weight, Rivera is defending his receiver.
"A lot was made about his weight early on, Rivera said, via ESPN. I thought that was unfair because this is all voluntary. He's worked himself into shape. His route running has been very sharp. His ball catching has been real good. The other day he made a spectacular one-handed catch over the middle that shows you what he's capable of doing.
Benjamin has never been the fastest wide receiver, or the sharpest route runner. Its part of the reason hes been unable to take his game to the next level despite having great potential and good size on the outside.
Adding a speed element to his game can make him an Alshon Jeffery-type player whos able to win consistently deep, while still making contested catches over the middle. Unfortunately, Benjamin struggles to do either, often playing smaller than his frame.
He has plenty of work to do to improve as a receiver, but shaming him for looking overweight during OTAs is a bit unfair.