Panthers Christian McCaffrey, Ron Rivera critical of NFLs rookie rule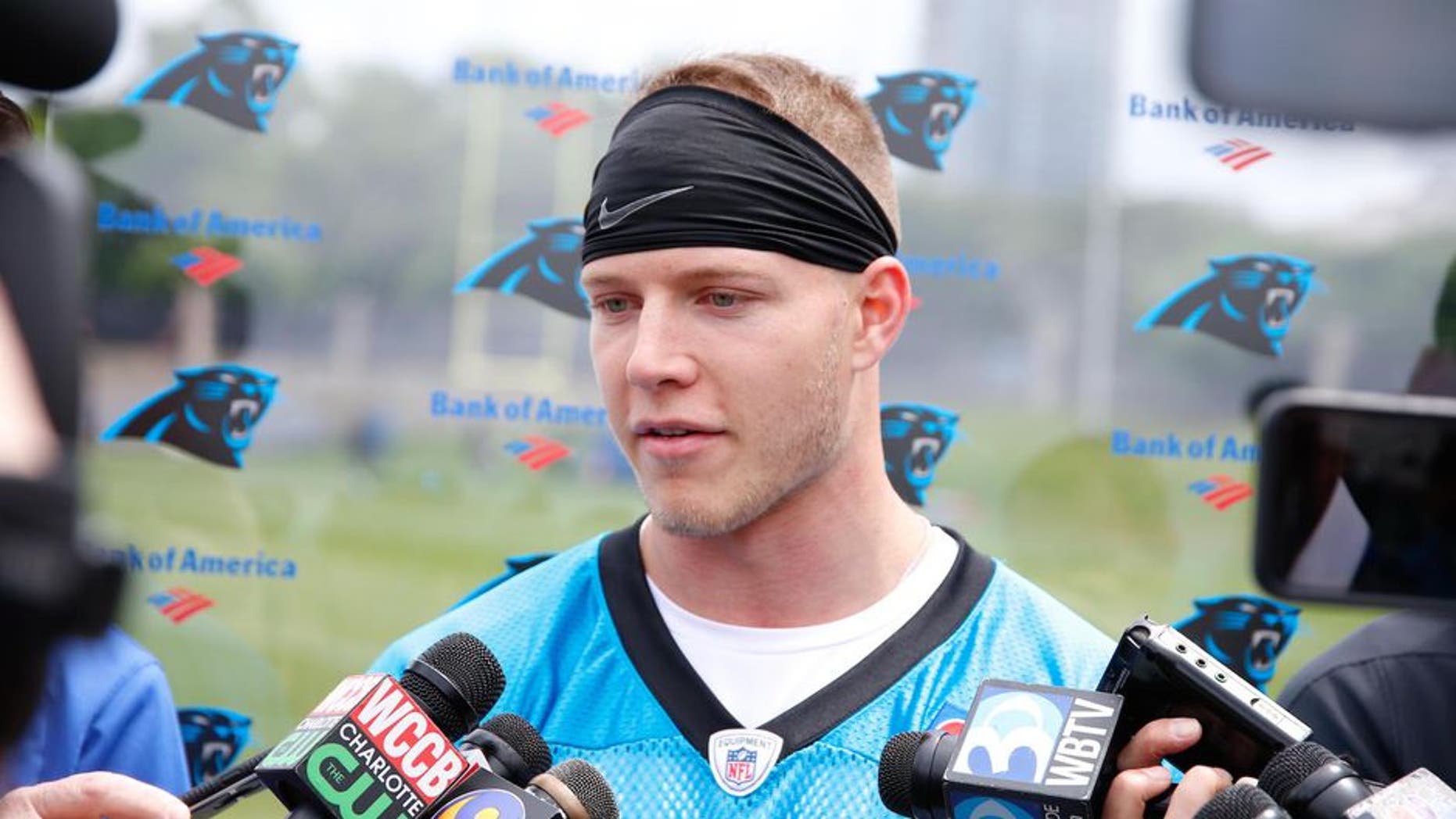 The Carolina Panthers added a key playmaker on offense in the draft when they selected Christian McCaffrey eighth overall. Unfortunately, they havent had a chance to see much of their versatile running back in practice.
An NFL rule bars players from participating in practice with their teams if the school year hasnt ended at their college or university. For McCaffrey, classes at Stanford are still in session, so hes been unable to attend any practices besides rookie minicamp last month.
Its a rule that limits a select number of players, mainly because classes at most schools ended in May, but McCaffrey and Solomon Thomas both fall into that boat. What makes it even worse is the fact that McCaffrey isnt even enrolled in any classes right now.
"It sucks, McCaffrey said, via the teams official site. "It's really tough."
AP/Copyright The Associated Press. All rights reserved.
The rookie running back has done the best he can to stay up to date and in shape, but nothing compares to practicing with the team each week.
"He'll quiz me over the phone and then I'll go over everything, and he'll tell me what to learn for the next day," McCaffrey said. "You can still get the plays down and get good training when you're home, but nothing will ever compete with actually getting the reps on the field, being with the guys."
McCaffrey isnt the only one irked by the NFLs restriction. His head coach, Ron Rivera, also hates it and believes its hurting the rookies development especially because it was McCaffreys choice to not enroll in classes this quarter.
"I just think if a young man on his own is not going to enroll, don't hold that against him," Rivera said, via ESPN. "You don't know who you're going to get through the draft. If those young men decided on their own, then they're being punished for something that is their choice. It really only hurts the player. He's got to come in [late] and learn and grow and fit in."
McCaffrey did spend some time with his team on Monday at Riveras charity bowling event, but there was no cutting, catching passes out of the backfield or breaking tackles. In fact, there will be none of that for the rookie until mandatory minicamp, which he can attend on June 14 the second of a three-day session.