Packers receiver Jordy Nelson jokes about playing RB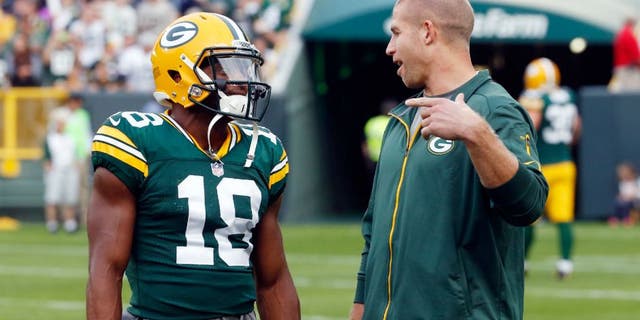 The Green Bay Packers have been known in recent years for playing receivers in the backfield. The wrinkle is even more important this season with so many injuries at running back.
But don't look for Jordy Nelson lining up alongside Aaron Rodgers any time soon.
"We're in deep, deep trouble," Nelson joked this week when asked if there was a package for him to get snaps in the backfield.
How about a wildcat package?
"We're talking major issues, especially as a running back," he added.
Randall Cobb has lined up in the backfield at times. Ty Montgomery has excelled in the role this season. They're shorter receivers who can create plays in traffic.
The 6-foot-3 Nelson is a favorite target for Rodgers in the red zone, tied for the league lead with six receiving touchdowns.
Maybe one day though, Nelson could try his hand at a trick play.
"I could play some quarterback. Maybe we could run a double-pass or something," he said.