Packers quarterback Rodgers out 1 more game; secondary also banged up with Vikings on tap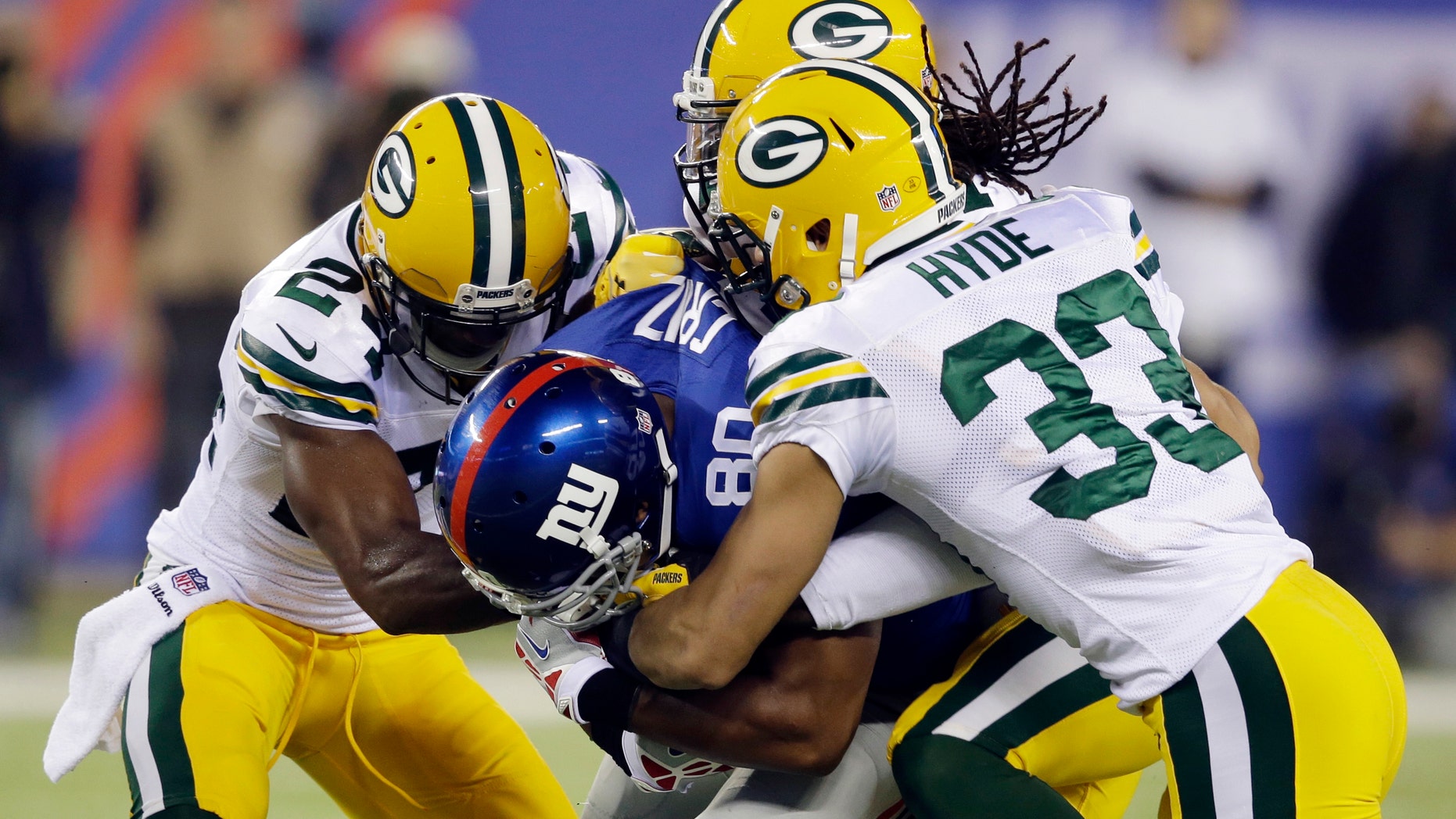 GREEN BAY, Wis. – Packers quarterback Aaron Rodgers will not play against Minnesota on Sunday after hinting earlier in the week there might be a chance.
Rodgers needed to be on the field at practice Friday, but he is not yet recovered from a broken collarbone and was ruled out for the game. He has missed the past two games.
"I don't have a timetable for you," coach Mike McCarthy said. "He threw a little bit today."
Scott Tolzien, a third-year pro, is expected to make his second straight start in Rodgers' place. How soon the team can expect Rodgers back on the field is a mystery.
The Packers (5-5) are hungry for a win, having lost three in a row for the first time since 2008 and trailing NFC North co-leaders Detroit and Chicago by a game. Green Bay has a quick turnaround after playing the last-place Vikings (2-8) on Sunday, traveling to Detroit to play the Lions on Thanksgiving Day.
McCarthy said there is a sense of urgency this week as the Packers try to stay in contention for a third consecutive division title and a spot in the playoffs.
"We understand what our record is," McCarthy said. "But this is one moment, this is one opportunity, and we're just focused on the result for Sunday - and that's about winning. We're not doing extra calisthenics or doing extra PowerPoints or anything like that."
The Packers secondary is the latest unit to get banged up. Green Bay has four of its seven cornerbacks on an extensive injury report this week.
Casey Hayward remains out with a hamstring injury. After missing the last game with a bad hamstring, Sam Shields is questionable for Sunday's game. Shields didn't practice this week.
"It is what it is. I can't worry about it," cornerbacks coach Joe Whitt said about Shields. "If he's not available, he's not available. I don't put any extra or unneeded effort into Sam not being here. I need to worry about the guys that are available getting them prepared and getting them ready to go win a football game. I don't put anything into not having Sam, not having Casey."
And rookie Micah Hyde didn't practice the last two days because of a groin injury, though he is probable.
Whitt insisted his depleted position group managed to function with only Tramon Williams, Davon House and Jarrett Bush available to practice Thursday and Friday.
"We got the work done," Whitt said. "Nobody cares about who's available. Everybody's only thing is results, and we're trying to put a plan together to get us a win. Nobody's saying, 'Well, we don't have this guy, we don't have that guy.' Nobody cares."
The potential loss of Shields for a second straight game is significant as former Packers receiver Greg Jennings makes his first visit to Lambeau Field since signing with Minnesota in the offseason. Green Bay held Jennings to one catch for 9 yards in its 44-31 win over the Vikings on Oct. 27 in Minneapolis.
Shields leads the Packers with 15 pass breakups this season, one short of his career high.
"Sam is very important to this defense," Whitt said. "Him and (linebacker) Clay (Matthews) are probably the two standouts right now, but we don't have him. So I'm not going to be in a woe-is-me mentality right now."
NOTES: Veteran DL Johnny Jolly (groin) is doubtful for Sunday's game. Jolly aggravated his injury in the 27-13 loss at the New York Giants last Sunday and didn't practice this week. McCarthy and defensive coordinator Dom Capers agreed not having Jolly could impact the Packers' run defense against Minnesota's Adrian Peterson, the 2012 NFL MVP who rushed for only 60 yards in 13 carries in the teams' first meeting last month. . Five of the season-high 13 players on the Green Bay injury report this week are out for Sunday. Besides Rodgers and Hayward, RT Don Barclay (knee), LB Nick Perry (foot/ankle) and CB James Nixon (knee) won't play. Matthews (thumb), DT Ryan Pickett (knee), C Evan Dietrich-Smith (knee) and DE/LB Mike Neal (abdomen) are probable.