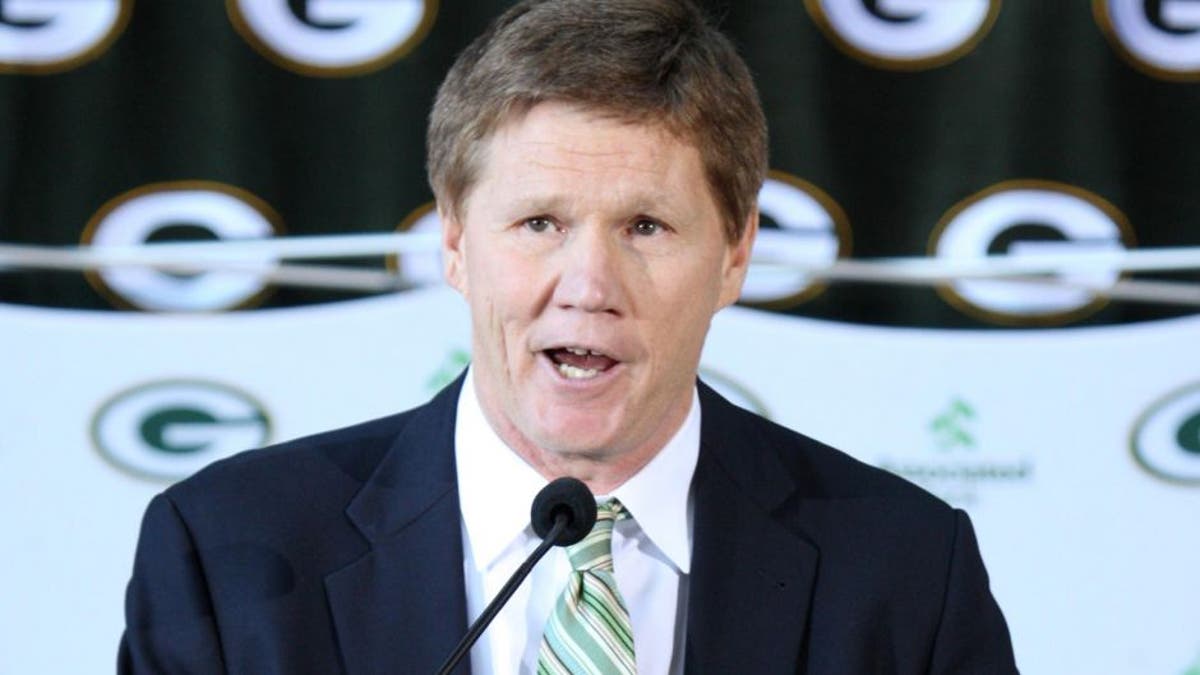 GREEN BAY, Wis. -- The tradition-rich Packers are embracing trendy throwback looks for their alternate, third jerseys. They're nearly finished upgrading the wireless connectivity at Lambeau Field to help fans text and tweet about every touchdown pass from MVP quarterback Aaron Rodgers.
Team president Mark Murphy promises that at least one thing will never change on his watch.
"We will not sell the naming rights to the stadium ... We will never do that," Murphy told shareholders at their annual meeting Tuesday. "It will always be Lambeau Field."
The estimated 12,000 approved with an ovation. The Packers are one of the exceptions as more and more professional sports teams sell naming rights for their home fields or arenas.
"Now I should say I'm tying the hands of future leaders of the Packers when I say it will never happen, but I don't think it makes any sense," Murphy told reporters later.
His predecessor as team president, Bob Harlan, also used to say that that Lambeau should never get tagged with a corporate title. Still, the Packers -- one of the most popular teams in the league -- do look for other ways to add revenue.
Like many other pro teams, the club has sold naming rights to stadium gates. For instance, a fan with seats at midfield behind the Packers sideline might enter through the Associated Bank Gate.
The Packers pride themselves on keeping tickets at or just below the league-wide average for their fans. That means looking for other ways to raise money.
Winning helps. The perennial NFC contenders boasted record revenue this past year of more than $375 million.
This wasn't a typical corporate shareholders meeting, of course. Instead of business attire, many attendees arrived in their green or white Packers jerseys. A handful of fans wore the wedge-shaped Cheesehead foam hats emblazoned with the words "NFL owner."
The Packers are the only publicly-owned team in the league. More than 5 million shares are owned by roughly 360,000 shareholders.
Business has been good. The Packers have won four straight NFC North titles, and are a favorite again in the NFC.
"We average over 39 points a game here at Lambeau Field. That's pretty good," general manager Ted Thompson deadpanned during his football report.
The club on Tuesday also unveiled its latest third jersey, which it will start wearing for one game a season for five years starting with the Oct. 18 game against the Chargers. The alternate jersey will be the uniform that the team wore from 1937-49, featuring a gold-and-dark blue top with gold numbers and light brown pants.
Other highlights from Tuesday:
LONDON CALLING: Murphy said that the team remains interested in playing a game overseas "as long as it's an away game." One of the obstacles, Murphy said, is that teams that host the Packers are hesitant to give up a home game since Green Bay historically draws well on the road.
LAMBEAU UPGRADES: Besides the wireless internet upgrades, Murphy also gave more a few more details to future upgrades for stadium suites. The plan to install operable windows in suites was in response to fans who told the team they wanted to feel more connected to the game.
GIVE HIM A HAND: Former general manager Ron Wolf, who will be inducted into the Pro Football Hall of Fame on Aug. 8, will be honored by the team during the Nov. 15 game against Detroit. Wolf, who watched Tuesday's meeting from an outdoor suite area, received a warm ovation.
CHARACTER COUNTS: Murphy told reporters he was disappointed with off-field issues this offseason surrounding the team. Tight end Andrew Quarless, and defensive linemen Letroy Guion and Datone Jones got into trouble on unrelated issues -- a high number for one of the league's role-model franchises. "Character is key for (Thompson), so I think as you step back and look over the long run, I think they've really done an outstanding job of bringing in quality people," Murphy said.