Pachuca score on the last play of the game to win a crazy Liga MX final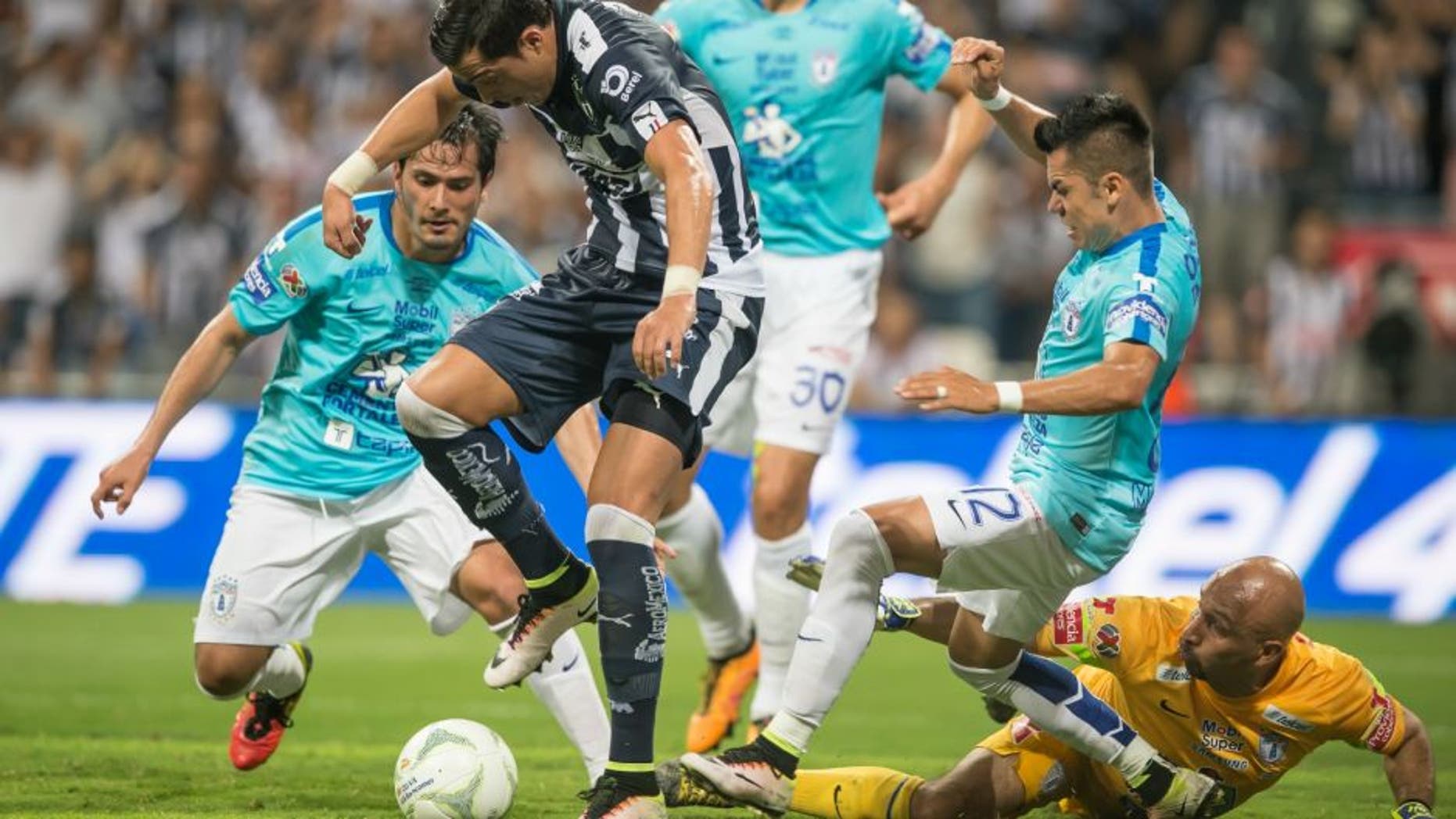 Pachuca entered the Sunday's second leg of the Liga MX Liguilla final up 1-0 and feeling good about their chances to win the league title. After all, they had the best defense in Mexico. They could make that lead hold up.
Only they didn't. Dorlan Pabon pulled Monterrey even before halftime thanks to a rocket from 25 yards.
Maybe someone should have closed down that space so it wouldn't have been so easy to get the shot away. So yeah, Pachuca could have done better, but damn, Pabon. He absolutely crushed that shot. Once he got it away, there's nothing Pachuca could have done.
But if losing their lead wasn't bad enough, there was more to come for Pachuca. Like going down to 10 men because Aquivaldo Mosquera tried to undress Pabon.
Mosquera knew exactly what he was doing and didn't bother to argue the red card. Going down to 10 men sure beats going down a goal, which Pachuca almost certainly would have if Pabon was allowed to go in alone on goal.
Still, even if Mosquera made the right play, Pachua were still down a man in front of a raucous 53,000 Monterrey fans. They had a steep uphill climb and their best bet was probably trying to see out 120 minutes so they could have a chance to win it in penalties.
Good thing nobody told Victor Guzman that because on the last play of the game, he was flying in to win a header and, well ...
The last play of the game! In the final!
And if that wasn't crazy enough, that was Pachuca's first (and only) shot on goal of the match.
Somehow, Pachuca had won the Liga MX Clausura title.
This was a match they felt so good about to start and by the time Mosquera got sent off, so terribly about. At that point, they had no business winning it. But Guzman's play, the very last of the game, won them the title.
And to think, Guzman was only at Pachuca because Chivas sent him away on loan for the year. So on the last play of the game, with what will likely be his last touch in Pachuca kit, he won them the title. And now he can head back to Guadalajara as a champion. That is if he doesn't spend a few more weeks hanging around Pachuca and basking in the free dinners and drinks he must have coming to him.
MORE FROM FOX SOCCER