Pacers say George putting weight on broken right leg, doing upper body work in weight room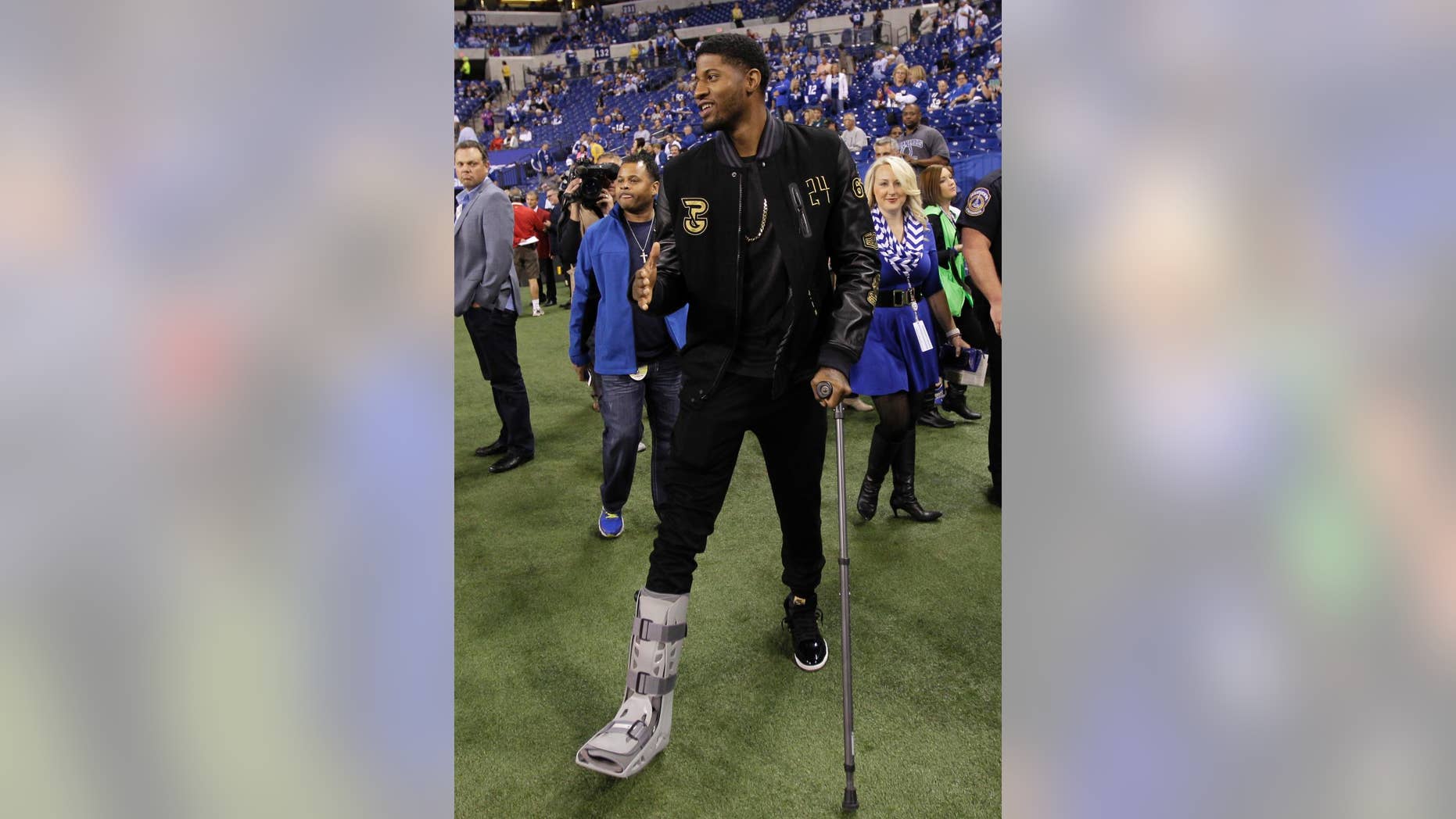 INDIANAPOLIS – Doctors have instructed Paul George to start putting weight on his broken right leg and have cleared him to do upper body weightlifting.
Coach Frank Vogel provided the update Thursday at the team's annual golf outing near Indianapolis Motor Speedway.
George sustained a compound fracture after crashing into a basketball stanchion during a U.S. national team scrimmage Aug. 1. The gruesome video showed the leg snapping in two and likely leaving the Pacers without their two-time All-Star for the entire season.
Training camp opens Tuesday, and Vogel says he will try to keep George involved by charting action on the court and perhaps instructing teammates.