Pa-gone-o: Bailey says Indy needs to fire head coach 'two weeks ago'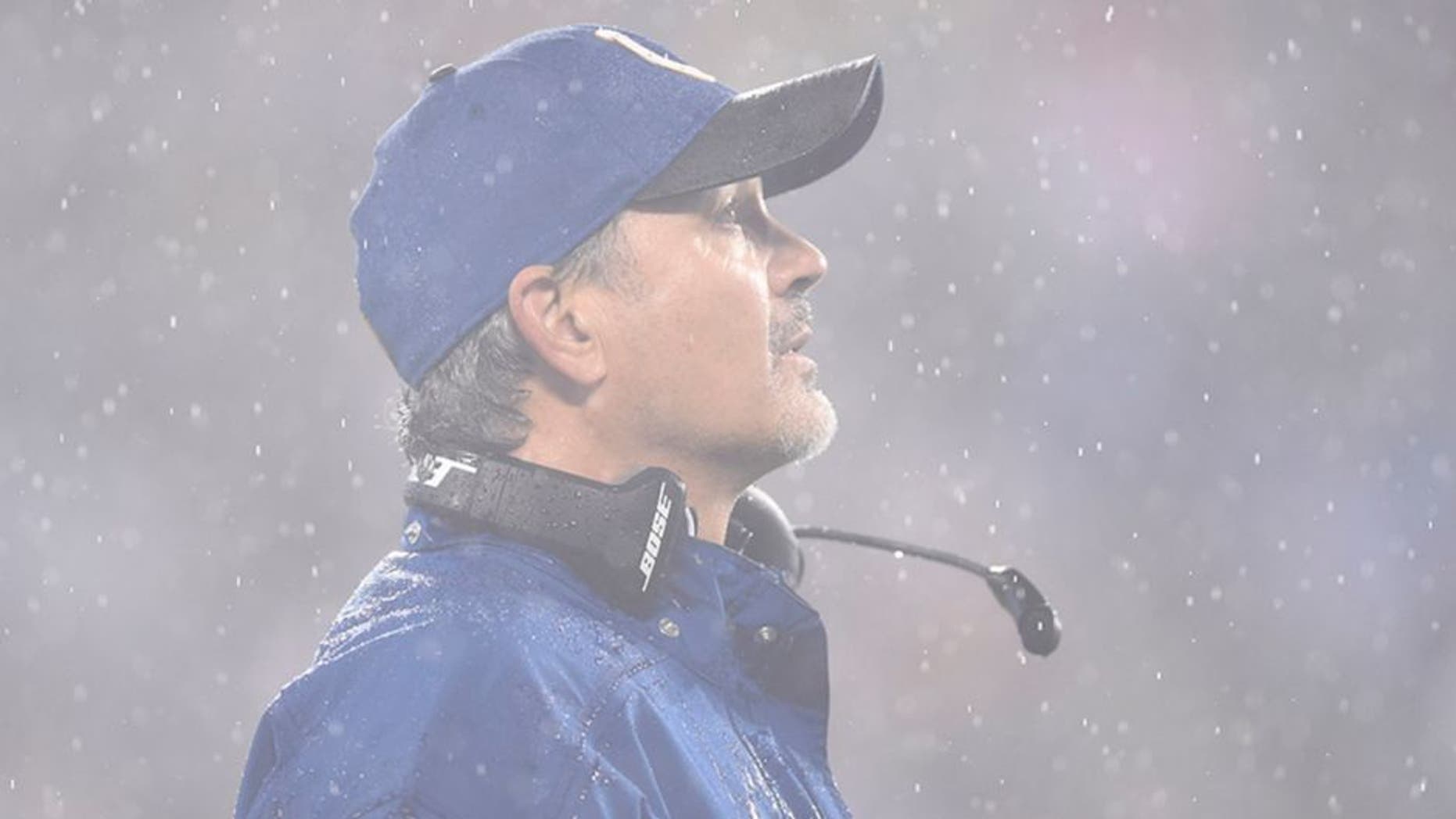 In the midst of their longest losing streak in four years, the Indianapolis Colts will try to right the ship at home against the Denver Broncos next Sunday.
But one question that will no doubt be asked in Indianapolis leading up to the game: Will Chuck Pagano still be the Colts' head coach when the game kicks off?
If FS1 NFL analyst and 12-time Pro Bowl cornerback Champ Bailey had his way, that answer would be a resounding, "NO!"
In the video above, which you can also see here, Bailey pulls no punches when speaking about Pagano on "FOX Sports Live" on Monday night following the Colts' overtime loss in Carolina -- a loss which dropped the Colts to 3-5 and extended their losing streak to three games, the franchise's longest since it opened the 2011 season with 13 straight losses en route to the first pick in the 2012 Draft, which they used to select Luck. The 2012 season was also Pagano's first in Indy.
"I think they should have fired him two weeks ago," Bailey said, referencing Indianapolis' 34-27 loss to the Patriots on Sunday night of Week 6, the game in which the Colts failed miserably on what has become one of the most infamous fake punts in recent memory. It was after that game that questions about Pagano's future with the Colts really heated up.
"That one to me was the icing of the cake right there," Bailey said of the New England loss, before saying Pagano's intentions of leaving the Colts were clear in the preseason when he did not sign an extension.
Fellow FS1 analyst and former Pro Bowler Shawne Merriman agreed with Bailey, but also put more of the onus for the Colt's poor start on struggling quarterback Andrew Luck, who threw three more interceptions on Monday night to raise his NFL-leading total to 12.
Acknowledging NFL on FOX Insider Jay Glazer's report over the weekend that Luck has been dealing with broken ribs, Merriman said on FS Live, "Right now I really do feel like [Luck] is doing the team more harm than good. If he really is injured, he needs to get off the field, get on the sideline and get healthy again. Because right now he is probably hurting the team, or setting them back."
Merriman then spoke on the "Jason Smith Show" on FOX Sports Radio after the game and expanded:
"Matt Hasselbeck has come in and won games for you. But Andrew Luck has to be a little bit more mature in this situation. I know you're tough, I know you want to stand there, you're the guy, you're the franchise quarterback, everyone looks up to you like you're a super hero. Right now you're not. You're not playing well and it's probably because you're injured. There's no other thing. I think that Jay Glazer reported earlier about his ribs, which wasn't out there earlier on during the season. But I knew, I knew. I played against Andrew Luck, and I've watched his career so far. I can tell when a guy is hurt. I understand that they're not talking about the injury as much because you don't want him to become a target. But at the same time if you know internally that your starting quarterback, who is a great quarterback, this is not some guy that just plays OK, he has the greatest potential and he's not playing like it right now. You have to make the choice to bench him until he gets healthy.
"Yeah, he's not stepping into passes. His feet are always shuffling around and moving like he's scared a little bit because he's been sacked a lot this season, a lot of pressure. But it's mainly because he's been on the ground. And that happens when a quarterback is going through problems, problems with his body not being one hundred percent. You see his throwing motions; the ball is just floating over the guys a little bit too much and not as much zing on the ball. Those things right there, when you watching someone fall kind of from greatness, you know it has to be an injury and is not right now, he's just playing bad. Those type of things don't happen to quarterbacks of his caliber."