Orioles closer laughs off auction featuring his 'game-used' jersey from AL Wild Card Game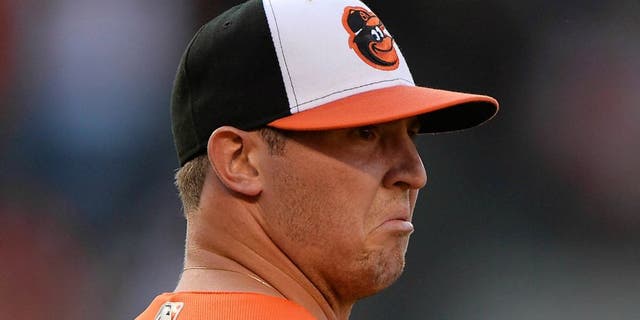 While other managers continue to use their best relievers in unconventional ways this postseason, Orioles skipper Buck Showalter is still answering questions about why he never used closer Zach Britton in Baltimore's 11-inning loss to the Blue Jays in the AL Wild Card Game.
Britton, who was the majors' best closer this season and could win the AL Cy Young Award, also remains confused about why he never entered the game. But he's even more confused as to how his jersey from that game is being auctioned as "game-used":
Perhaps it's just wishful thinking. And perhaps Showalter should put in the winning bid.