Oregon RB Royce Freeman on QB Vernon Adams: 'He's a baller'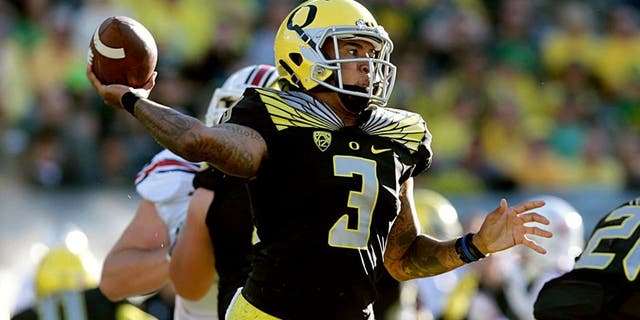 NEWYou can now listen to Fox News articles!
While sophomore running back Royce Freeman may have been Oregon's best player on Saturday night in the Ducks' 61-42 victory over Eastern Washington, he was impressed with the play of QB Vernon Adams.
Of Adams, Freeman said, "He's a baller. Point-blank, period."
Adams went 19/25 for 246 yards and two touchdowns in his debut for Oregon. He also rushed for 94 yards on 14 carries.
Freeman rushed for 180 yards and three touchdowns on 21 carries.
(h/t Twitter)