Opinion: NFL Lockout Would Hurt League, Be Speed Bump in Growth Among Latinos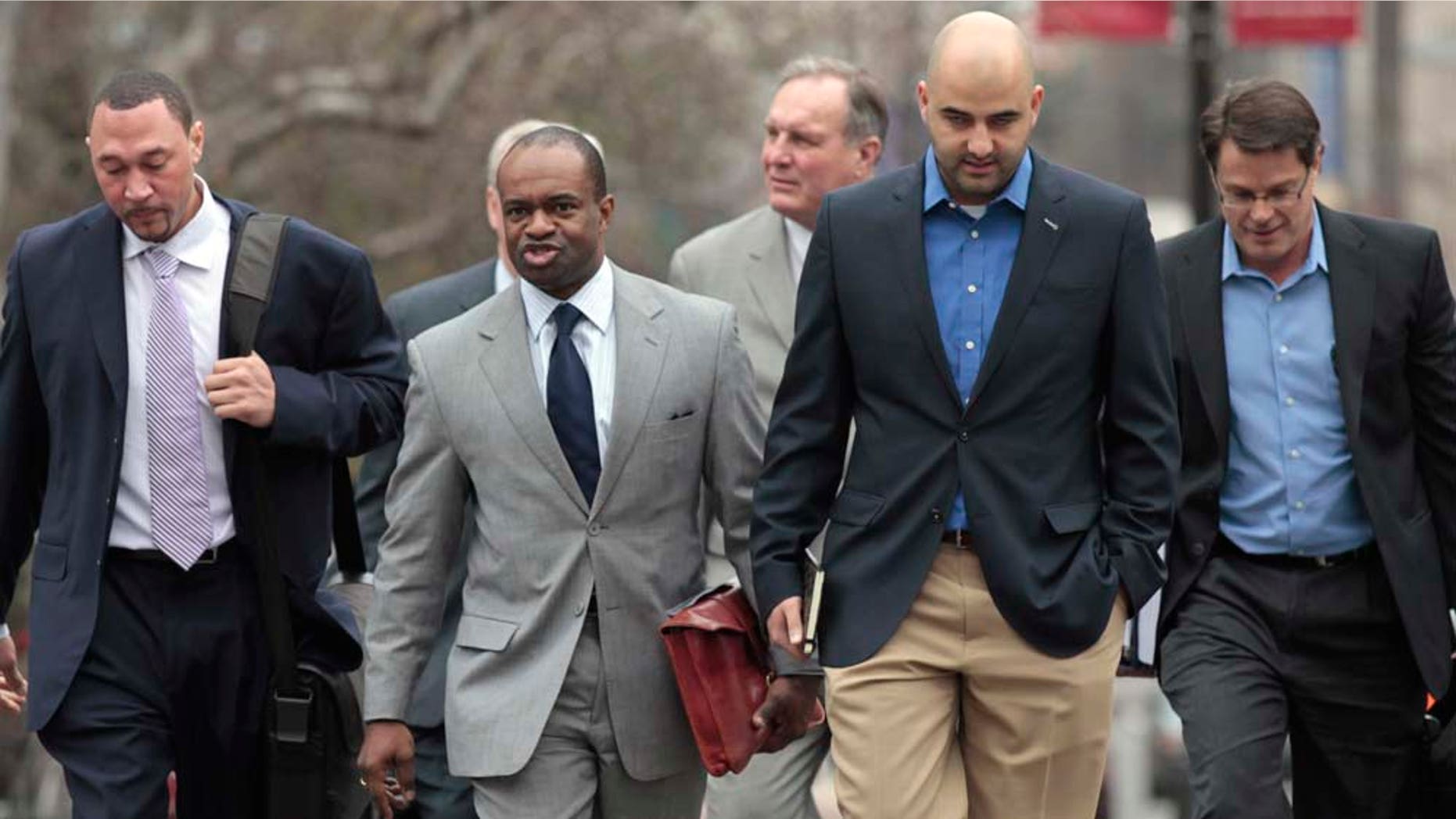 The seconds are ticking away for the National Football League's collective bargaining agreement.
Without a CBA, which is set to expire Thursday at midnight, the 2011 NFL season is in question. And with a cloud hanging over the upcoming season, the NFL's marketing and outreach initiatives are expected to be thrown into uncertainty as well.
Like virtually every other business in America, the NFL has been making a concerted attempt to attract the Latino fan base, a demographic that has a purchasing power of over $1 trillion. The league has celebrated Hispanic Heritage Month, worked to create partnerships within the Hispanic community and continued to market to the Latino audience.
The efforts are paying off. In just the last year, the NFL's Hispanic viewership grew 12 percent. So would a lockout seriously impact those efforts?
Probably not.
"It's never healthy when any league has a work stoppage, but I don't think one season would really derail things too much [as far as the NFL's growth among a Hispanic audience]," said Mario Flores, managing director of Sportivo, a Latino-focused sports public relations and marketing agency. "It might be a speed bump, as clearly there's been some traction."
While the NFL and its broadcast partners offer a number of games in Spanish, the Hispanic NFL fans often tend to skew toward the bilingual, bicultural or English-dominant demographics.
Numbers have shown that more than 50 percent of the U.S. Latino audience watches football. However, among English-speaking Hispanics, that number jumps to 64.4 percent.
Taking this audience into account, it's unlikely a lockout would impact the Hispanic demographic any differently than the overall NFL fan base.
The NFL has spread its marketing efforts into the Mexico, where the league has an estimated 16.5 million fans, among the Mexican sports demographic. Still, football still takes a back seat to fútbol.
"I think if it was a league like the Mexican Primera División soccer, if that would come to a stop, that would be a whole different story," Flores said. "There would definitely be outrage, and [Hispanic] fans would be so much more critical. But again, we're talking about for the most part NFL Latino fans, who are a little more English-dominant than the soccer fans."
As Flores pointed out, brands like PepsiCo – which has been a very active partner with the NFL in reaching out to the Hispanic market – see the value in that demographic and will continue to reach out to Latinos regardless.
The road back from a canceled or even shortened season can be a long uphill climb. Fans, across all demographics and all sports, have a tendency to interpret the arguing of billionaire owners and millionaire players over money as petty at best, greedy at worst.
Ratings for the National Hockey League, for example, didn't climb back up to pre-lockout levels until last season – taking an entire five years to rebound from the canceled 2004-05 season.
Following a players' strike that abruptly ended the 1994 season, Major League Baseball saw its average game attendance plummet by 20 percent. The league faced a steady climb upward, and many believe baseball was saved by the home run chase, which of course lead to a whole new set of problems that plagued the game.
The National Basketball Association has still struggled to see its ratings rebound from a lockout-shortened 1999 season. Unfortunately for the league, the lockout coincided with Michael Jordan's second retirement from the Chicago Bulls.
In 1998, the NBA Finals pulled in an 18.7 Nielsen rating (or percentage of homes measured to be watching an event). A year later, in a series that, to be fair, did not feature Jordan, ratings for the Finals fell to 11.3. Perhaps more reflective of the public's disdain, in a poll conducted by CBS during the NBA lockout, 29 percent said the work stoppage lowered their opinion of basketball.
Shifting negative public perception is never an easy task. For over a decade, regular-season and playoff ratings for the NBA have yet to approach pre-lockout levels. The league finally has experienced a major boost in ratings this year, thanks to a number of storylines, but the road back has been challenging.
For the NFL, with fan interest at an all-time high and ratings at their highest level in 15 years, a lockout will  be detrimental to the game's public image.
Don't expect that to be enough to prevent a lockout from happening, but up until midnight on Thursday, football fans – not to mention the Latino fanáticos among them and the marketers trying to woo the booming market – can at least hold out hope for a Hail Mary.
Maria Burns Ortiz is a freelance sports journalist, chair of the National Association of Hispanic Journalists' Sports Task Force, and a regular contributor to Fox News Latino. Follow her on Twitter: @BurnsOrtiz
Follow us on twitter.com/foxnewslatino
Like us at facebook.com/foxnewslatino