Only two Bears haven't missed a single snap this season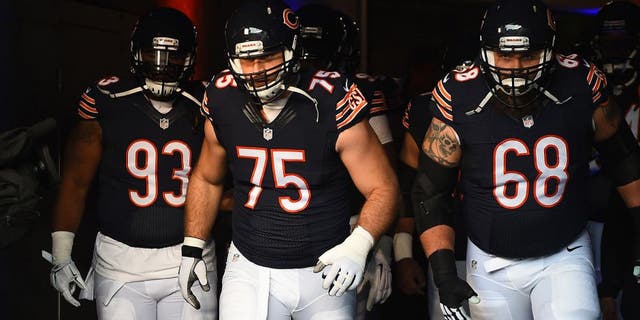 The Chicago Bears have spent this season searching for their stalwarts on the roster, and two offensive linemen certainly fit the bill. Right tackle Kyle Long and guard Matt Slauson have played over 1,200 snaps this season.
Long and Slauson are the only players on the team who have played every single snap on their respective side of the ball.
Via Rich Campbell of the Chicago Tribune:
In addition to staying healthy and on the field, both Long and Slauson proved their versatility this season. After making the Pro Bowl in each of his first two seasons at right guard, Long kicked outside and started every game at right tackle this year. Slauson normally plays left guard, but he also stepped in at center when needed.
Between Long and Slauson, the Bears should have the core for a very solid offensive line heading into next season.