Olympic figure skating: What's with the scoring?
Ignorance is NOT bliss while watching figure skating, especially for those of us trying to figure out how the judges determine the scores for a triple axel. And that's exactly why Fox News consulted Olympic figure skating coach Mary Lynn Gelderman to help us wrap our heads around figure-skating scoring.
Gelderman has been coaching figure skaters since the 1984 Winter Olympics in Sarajevo. As she explains, there's both a technical component and a program component aspect to every number audiences will see.
"The technical mark is given by a panel of three people; the technical specialist, the assistant specialist, and the controller, [and] these people determine what the skater has done," she explains.
"Then there is a panel of up to nine judges coming from all nations that will judge how well did the skater do … at the end, these marks are put together and they're posted for the audience to see."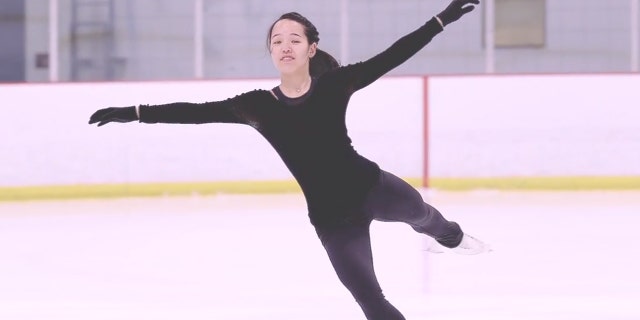 The technical mark is based on a Grade of Execution (GOE) which is awarded by the panel of nine judges. The GOE is a score between -3 and +3, where the highest and lowest values from the nine judges are thrown out.
The Program Components Score (PCS), meanwhile, is based on the nine-judge panel's marks for five separate program components (skating skills, transitions, performance, composition and interpretation). These components are marked from .25 to 10. Then, the factored sum of these marks make up the component score. The component score is then added to the technical score for a final number.
FIGURE SKATING AT THE WINTER OLYMPICS: WHAT'S A 'CHOCKTAW'?
Be sure to check out the full interview with Mary Lynn Gelderman, and watch her put this scoring system into practice.