Olympic Coverage: Danell Leyva Wins Bronze in All-Around Gymnast Competition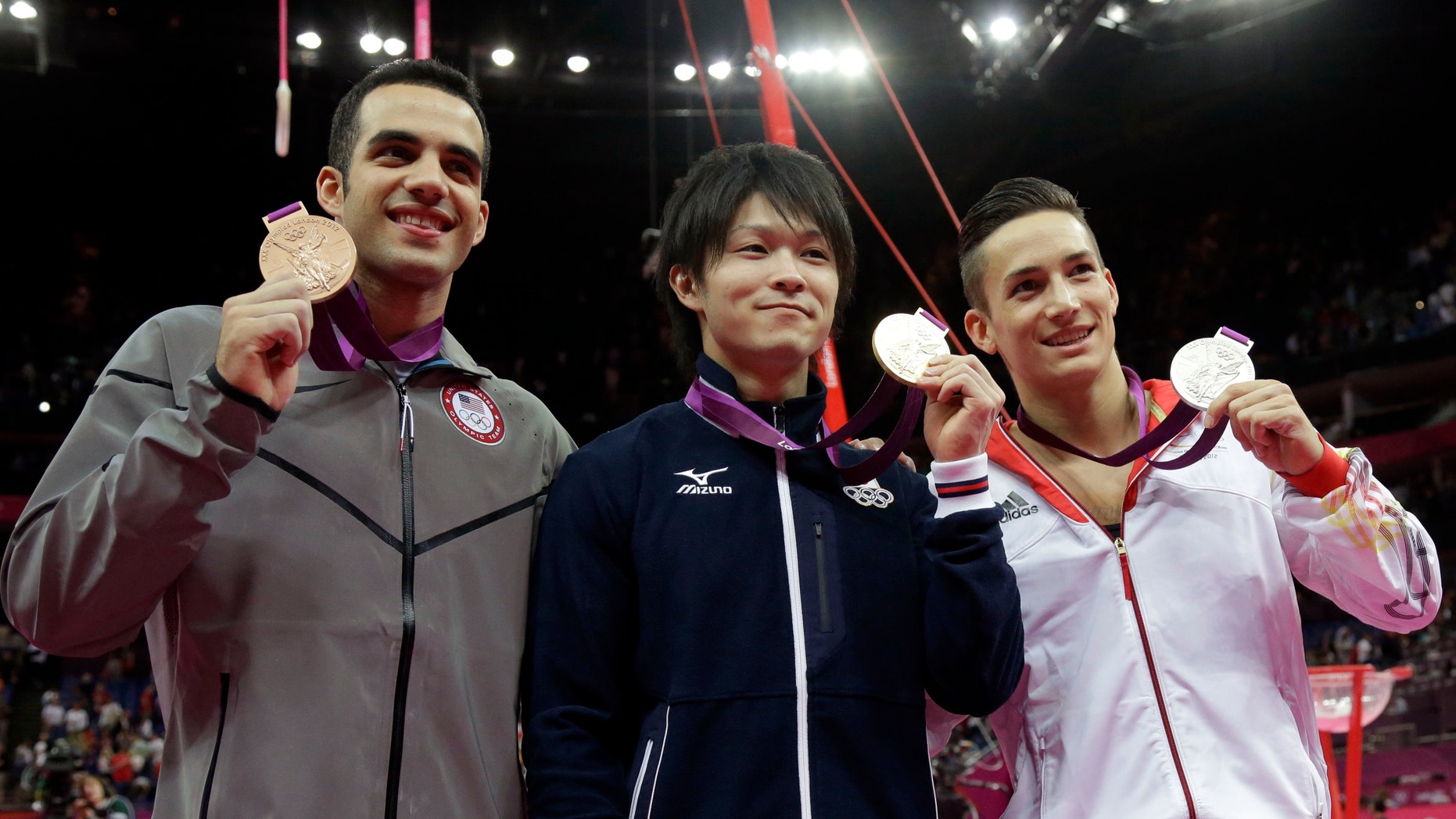 Danell Leyva of Miami won the all-around Bronze medal for US Men's Gymnastics on day six of the 2012 London Olympics. Leyva joins 2004 champion Paul Hamm as the only U.S. men to win Olympic all-around medals since 1984.
With the bronze around his neck, Leyva added another step in his incredible journey from Cuban immigrant to world-class athlete.
He closed the day with spectacular routines on parallel bars and high bar, securing him the bronze medal.
When Leyva saw his high bar score and knew the medal was his, he pumped his fist and threw a few roundhouse punches while his energetic stepfather and coach, Yin Alvarez, hopped up and down.
The Cuban-born athlete's new Olympic medal comes after an impressive comeback where his teammate, John Orozco, also competed.
Two days ago the US Men's gymnastics team finished in fifth place at the team finals due to unfortunate mistakes.
Both Orozco and Leyva competed in the 6 gymnastics events that make up the all-around events.
The gold medal for the world's best all-around Olympic gymnast went to Kohei Uchimura of Japan.
After a disappointing score of 12.566 on the pommel horse Monday, Orozco's chances of medaling already seemed low.  He had difficulties on the same equipment Wednesday.
He was not the only one. Following Orozco, Leyva also struggled with pommel horse Monday and ended up with a score of 13.5; only slightly higher than that of his teammate.
Both men came back after these scores hungry for redemption. Orozco competed on the rings and parallel bars and scored a 15.2; the day's fifth highest score on the rings. In only five rotations, the "Silent Ninja" moved up from twenty-second to tenth place in the field of 24 contenders. Leyva followed in the comeback momentum, moving up to seventeenth place.
Orozco and Leyva were the only USA gymnasts who qualified for the all-around competition. In the preliminaries, Leyva came in first with a score of 91.265 and Orozco ranked fourth with 90.597, NBC Miami reported.
The Associated Press contributed to this report.
Follow us on twitter.com/foxnewslatino
Like us on facebook.com/foxnewslatino