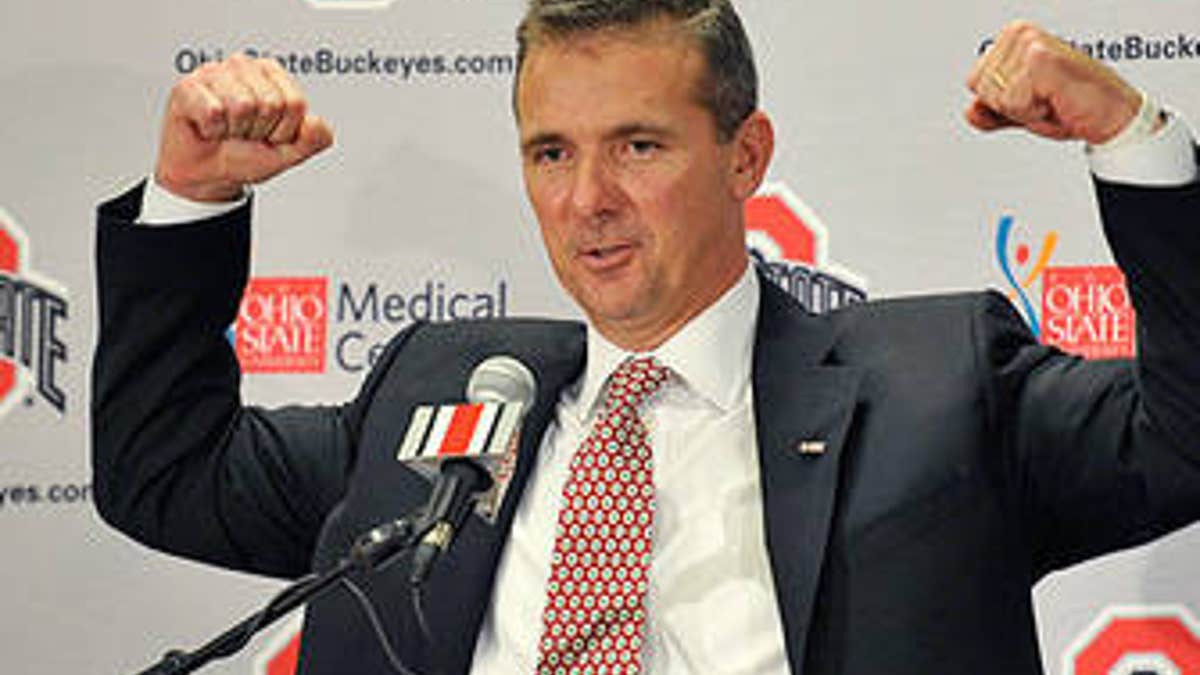 Urban Meyer is 1-0 and the season hasn't started.
The Ohio State football coach has landed a commitment from Erasmus Hall (Brooklyn, N.Y.) High School running back/wide receiver Curtis Samuel.
Landing Samuel in itself would be news. The extra pop here, however, is that Samuel is the player Ohio State turned in Florida for earlier this year because of an alleged "bump" violation.
"I felt that their style of play fits me best than the other schools in my top five," the 6-foot Samuel told the New York Post on Friday. "My visit there went great. I spoke to a lot of their coaches and I felt that they really wanted me to be a part of Ohio State."
Samuel is heading into his senior season. He was a key cog in the Erasmus Hall run to the New York City PSAL Championship last year, rushing for 1,047 yards.
Ray Lizzi, his position coach, said the Buckeyes are adding a swift talent.
"His God-given speed is something Urban Meyer is going to have fun with," Lizzi said.