Oh hail no! Severe storm hit Coors and somehow they still played baseball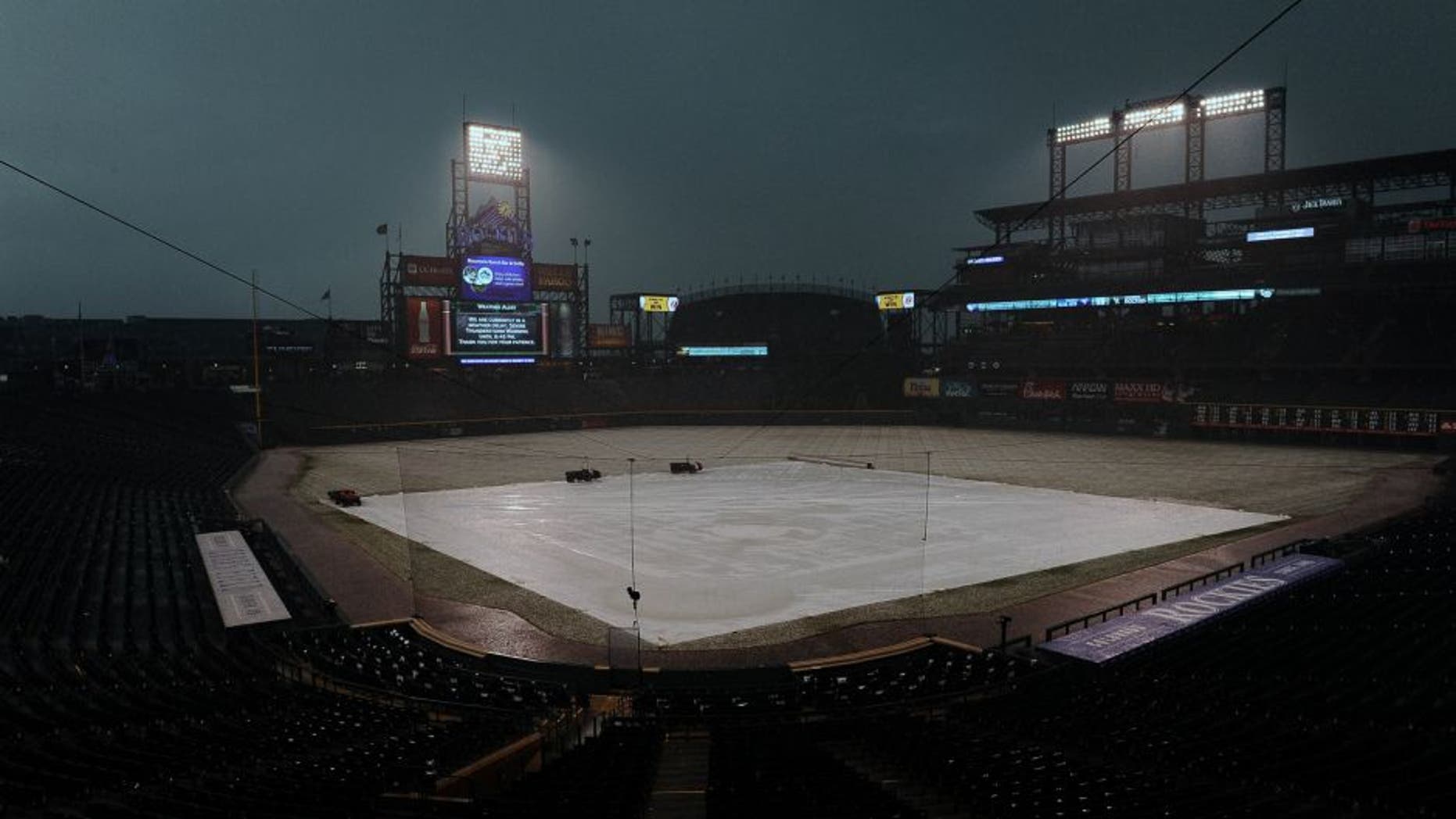 The Colorado Rockies' game against the Toronto Blue Jays at Coors Field was delayed by a severe storm, but somehow they still played baseball Tuesday night. And Wednesday morning.
Hard to believe when you see these shots from the field. The rain and hail made for some crazy conditions.
Grounds crew workers were able to clear the water away by sandbagging the tunnel entrance and clearing debris over the drains, allowing the pooled water to dissipate. Shovels, squeegees, brushes and an air blower were used to prepare the field, and the first pitch came at 9:21 p.m., after a delay of 2 hours, 41 minutes. The game ended after 1 a.m. Fittingly, the final was a football score: 14-9, Blue Jays.
The Associated Press contributed to this report.