Oakland Raiders show support for Teddy Bridgewater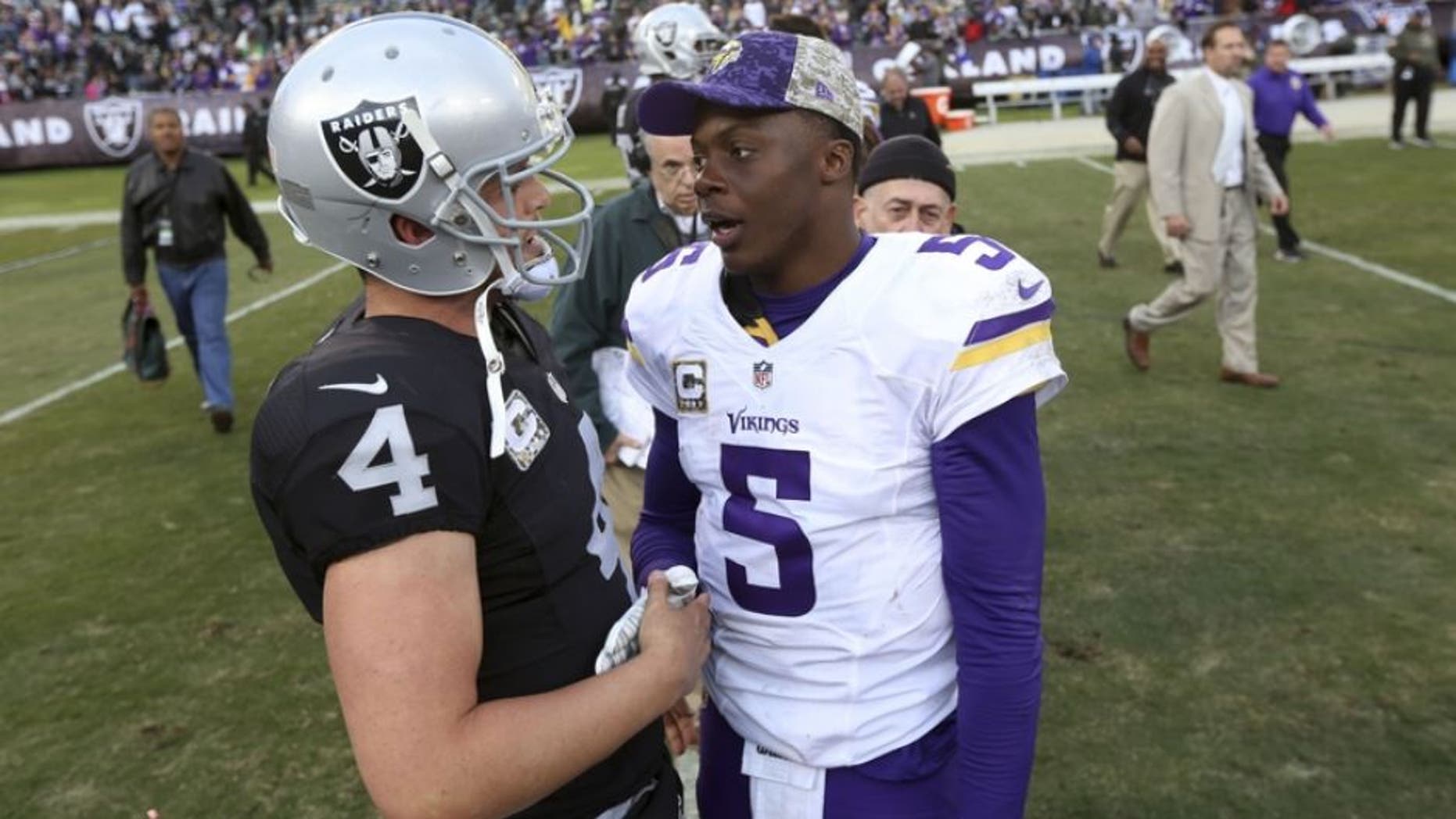 Oakland Raiders players showed support for Teddy Bridgewater after the Minnesota Vikings quarterback suffered a season-ending knee injury.
The NFL world sat shocked on Tuesday afternoon as promising young Minnesota Vikings quarterback Teddy Bridgewater went down with a non-contact injury in practice. Bridgewater's 2016 season coming to an end thanks to a horrific knee injury that reportedly left many of the Vikings players visibly distraught and forced the practice to be canceled early.
Bridgewater dislocated his knee and suffered an ACL tear. A terrible break that will keep Bridgewater out for 2016 and sink the Vikings hopes of contending for a Super Bowl in the NFC. An injury that unsurprisingly drew tons of attention and headlines as one of the best young quarterbacks in the game will now be out for at least 2016 with a serious injury.
A handful of Oakland Raiders players showed their support for Bridgewater on Tuesday as the news broke surrounding his injury. Derek Carr and running back Latavius Murray both tweeting their support for Bridgewater as the NFL community rallied behind a player who has the respect of the entire league.
Carr, who has a connection with Bridgewater as the two quarterbacks were selected in the 2014 NFL Draft, asked reporters immediately following practice as the Raiders finished up their session on Tuesday.
Bridgewater's respect from his opponents was evident in the reaction to his injury as the outpouring of support shows how the NFL views the young Vikings quarterback. Carr and Murray both deciding to show that Bridgewater is in their thoughts as the NFL brotherhood sent their support to a fellow player who will be starting a long recovery process after a devastating injury.