Notre Dame football coach sends message in disciplining key players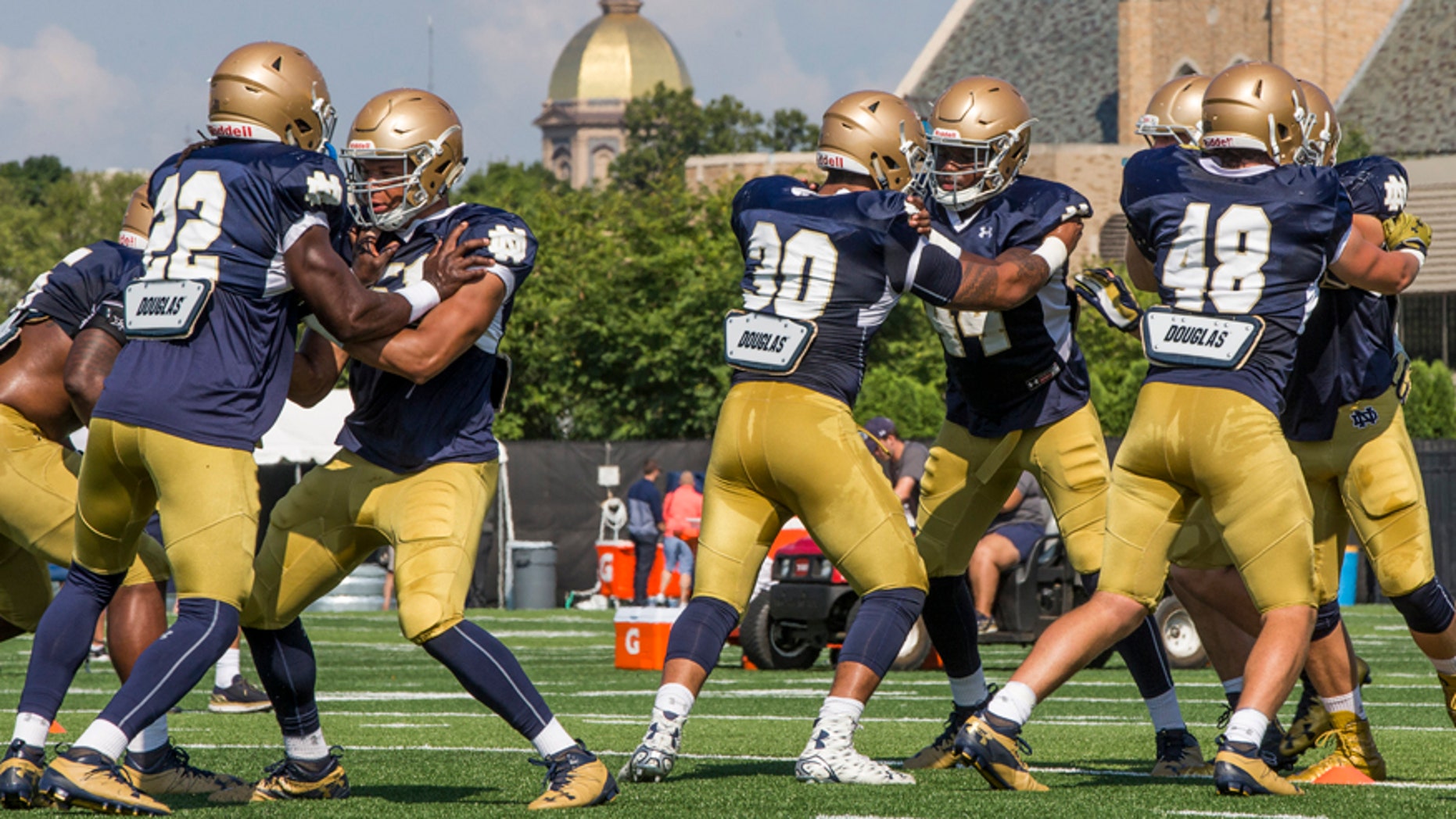 It's become pretty easy to be cynical when it comes to college football programs "disciplining" players who get in trouble these days. Because of the 24-hour news cycle and social media we hear about more players getting in trouble than ever before. The headlines blow up and then the disciplining follows later. Or maybe it doesn't and we just hear about how things will be handled internally.
Over the weekend, Notre Dame made the kind of news that a college football program never wants to be in the headlines for. Six players were arrested in two separate incidents that involved, among other things, marijuana possession, possession of gun without a license and battery on a law enforcement officer. Cornerback Devin Butler was arrested for the later with starting safety Max Redfield, wide receiver Kevin Stepherson Jr., running back Dexter Williams, cornerback Ashton White and linebacker Te'Von Coney involved in the former incident.
On Sunday, ND coach Brian Kelly--two weeks before the Irish visit Texas for their opener-- reacted swiftly, dismissing Redfield, the biggest name of those in trouble, and putting Butler on indefinite suspension.
"During the past 24 hours, I have met with each of the members of our team involved in the two incidents that occurred over the weekend, reviewed the evidence available to me, and consulted with others involved in the leadership of our team and the University," Kelly said in a statement. "That process has only served to deepen my disappointment in the poor decisions made by these young men. Their conduct fell far short of what we expect from those who represent our football team and this great university."