No team orders when it comes to advancing to the Championship 4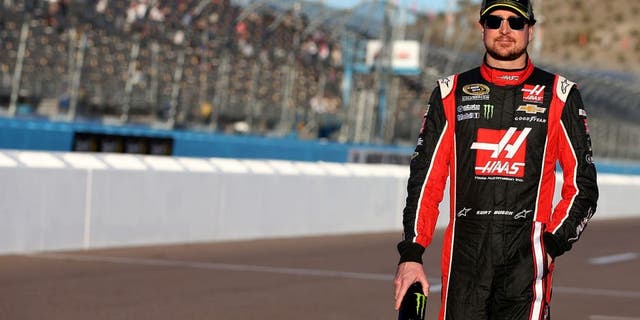 Stewart-Haas Racing has a long shot to get both of its cars into next week's championship race at Homestead-Miami Speedway. I feel pretty confident that Kevin Harvick will make it into that Championship 4 either based on his points situation or possibly winning Sunday's race, as he is always the favorite to win at Phoenix.
His teammate Kurt Busch, however, is on the outside looking in right now. Kurt is in seventh spot and needs to either win on Sunday or at least get to fourth in the points to make it into the championship round next Sunday.
Some fans have already started asking me if there is a way to ensure that both cars make it in or even if Kevin would sacrifice a victory so that his teammate could win the race. The answer is no.
I think when there's talk of ways to get your teammate into the championship, that really opens up Pandora's Box, and we've seen the devastating results that come from that. Just go back a couple of years and look at what happened to Michael Waltrip Racing in its debacle at Richmond in 2013.
When you get down to this stage of season and when the championship is literally on the line, trust me, it's every man for himself. Like I mentioned earlier this week, the two Team Penske cars are a great storyline to follow on Sunday because of that very reason.
Team Penske drivers Brad Keselowski and Joey Logano like and respect each other. Guess what? There is only one championship and only one driver is going to win it. If you don't want it enough, then you are in the wrong business. As you've always heard us say, the great race car drivers would be willing to wreck their Mom to win a race, let alone win a championship.
I feel sorry to a point for Team Penske owner Roger Penske, plus Tony Stewart and Gene Haas, co-owners of Stewart-Haas Racing. There is going to be a lot of anxiety knowing that more than likely, one of their drivers is going to move forward into the championship round at Homestead next week, while the other one is going to have to wait an entire year to try to make it again.