No. 4 Arizona still unbeaten, but walking a fine line with so many close calls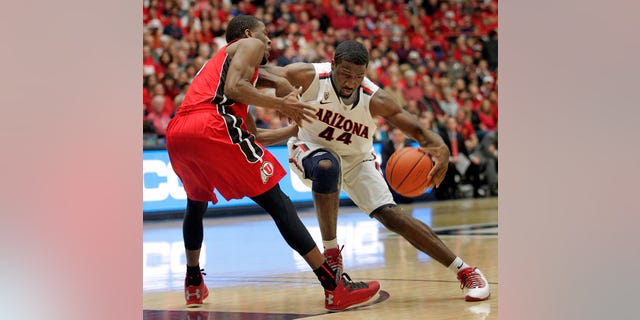 TUCSON, Ariz. – Arizona has survived some close calls and found a way to remain undefeated.
The fourth-ranked Wildcats know they can't keep walking this kind of tightrope if they're going to stay that way.
At 14-0, Arizona is off to its best start since winning the first 16 games of the 1931-32 season.
The Wildcats got to this point by pulling out close wins over a pair of ranked teams, Florida and San Diego State, and two conference opponents last week.
Arizona beat Colorado in overtime when a potential winning 3-pointer by the Buffaloes was waved off and outlasted Utah when a tying 3-pointer danced around the rim like a pachinko ball.
The Wildcats head to the Northwest to face Oregon and Oregon State this week.