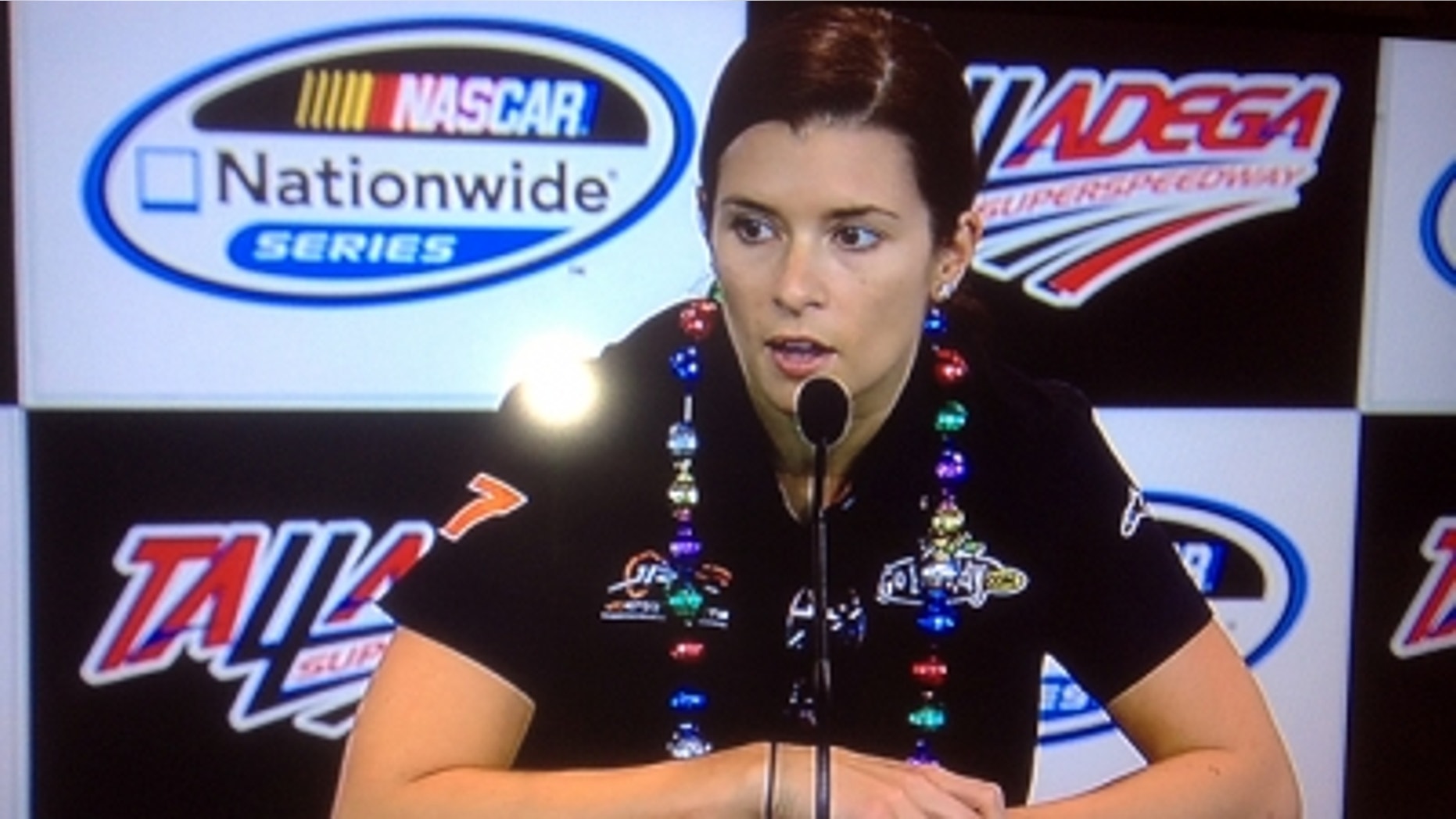 Danica Patrick walked into the Talladega Superspeedway media center Friday afternoon wearing a necklace of large, colorful beads, immediately sparking the attention of the curious.
Along with high speeds, big drafting packs and huge, spectacular wrecks, beads are a staple at Talladega. Although some are worn innocently enough by many fans, many bead necklaces are "earned" by women who receive them in exchange for exposing certain body parts. It's a "trade" that has been a part of Talladega weekends for years.
Patrick, who has appeared in numerous on-the-edge commercials for her primary sponsor godaddy.com, took the stage at Talladega with a wink and a nod.
"It took a lot to get these beads," she said. "I'm pretty proud of them."
She said she got the beads from fans on Talladega Boulevard, the major highway leading to the speedway.
"This is what makes Talladega special," she said of the beads.
Mike Hembree is NASCAR Editor for SPEED.com and has been covering motorsports for 30 years. He is a six-time winner of the National Motorsports Press Association Writer of the Year Award.