Nikola Mirotic apologizes for ripping down Serbian flag at Eurobasket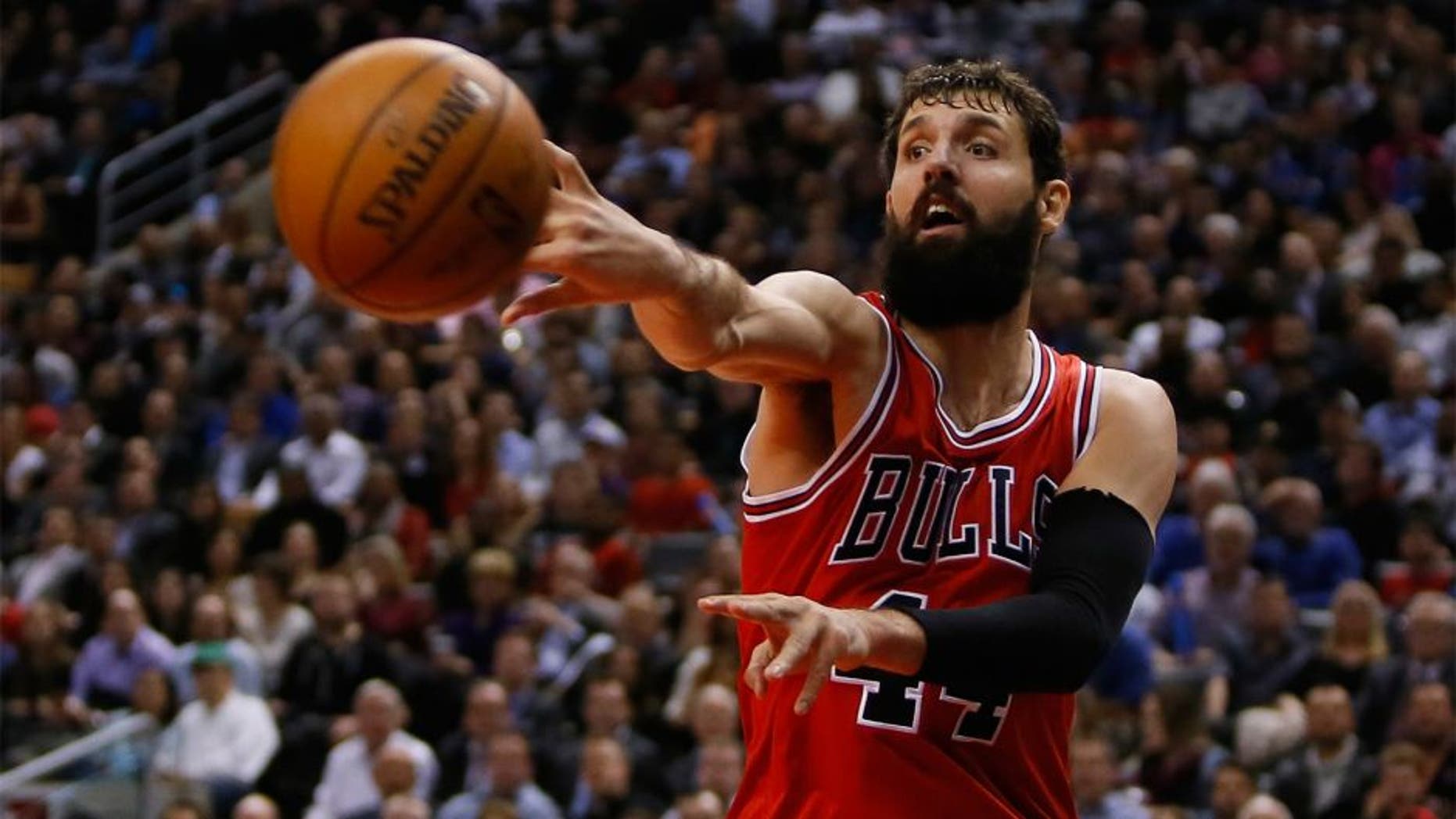 Nikola Mirotic is playing alongside Pau Gasol for Spain at Eurobasket, and found himself in a bit of controversy after inadvertently tearing a Serbian flag after one of his team's losses.
The flag hit him in the face as he was exiting the floor, and Mirotic ripped it down in frustration after his team's disappointing loss.
"I am deeply sorry about my reaction after the game," Mirotic posted on his Twitter account @threekola. "I did not realize that it was a flag, let alone the Serbian one. I was looking at the floor due to the tension of the game and I felt something on my face. I would never offend any symbols."
(h/t: The Chicago Tribune)