Nike unveils new vibrant ball for upcoming Premier League season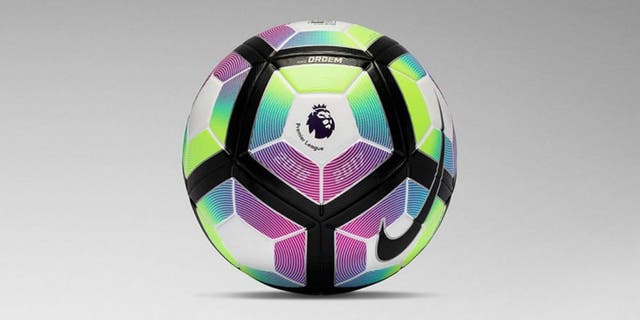 NEWYou can now listen to Fox News articles!
The Premier League now has a brand-spanking new ball to go alongside its shiny new logo for the 2016/17 season. Nike released the new Ordem IV soccer ball on Monday, and it's pretty tough to miss.
The new ball continues Nike's recent tradition of using bright color schemes for the Premier League ball. Last season's offering was a striking red color with a neon Nike swoosh, and this year's incorporates even more color.
The Ordem IV is reminiscent of a tie-dye or Easter-egg job, but overall the look is pretty sweet. One could argue that they pulled the color scheme from a pack of tropical Skittles and you couldn't hold it against them. With all that said, it will surely be easy to spot this ball on the pitch, and perhaps it's even bright enough to be used no matter what the weather conditions are.
The science behind soccer balls has seemingly reached critical mass, so now it's up to manufacturers to focus on the style and aesthetic of their products. Nike appears to have hit the mark with this one.
MORE FROM FOX SOCCER: