Nicklas Backstrom says Capitals owner will let him play in Olympics even if NHL doesn't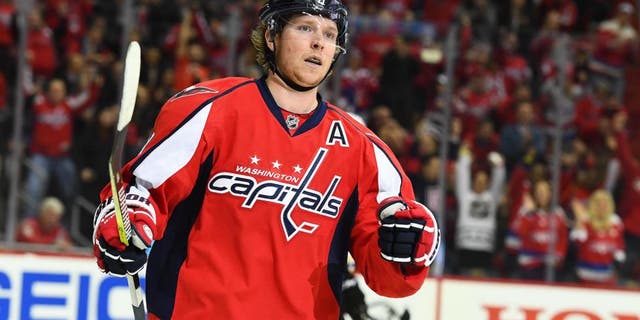 NEWYou can now listen to Fox News articles!
The NHL may or may not be sending its star players to the Winter Olympics in South Korea next year, but it appears Nicklas Backstrom will be representing his country regardless.
The Capitals center told a Swedish reporter this week that Washington owner Ted Leonsis has given him permission to play for Team Sweden in 2018, even if the league doesn't come to an agreement with the IOC. He likely wouldn't be the only Caps player there, either.
Recent comments from Leonsis suggest he wouldn't stand in the way of his star players -- including Backstrom, Alex Ovechkin and Braden Holtby -- going to PyeongChang next winter, even if the league punishes him for it. Ovechkin has previously said that there's nothing the NHL can do to stop him from representing his homeland of Russia.
The league is still currently in talks with the IOC and IIHF. They haven't ruled out participating in the 2018 Games just yet, but deputy commissioner Bill Daly doesn't seem too optimistic about it.
"If the status quo remains, I don't expect us to be in the Olympics," Daly said at the NHL's All-Star festivities last weekend.
After some initial resistance, the IIHF has agreed to cover the expenses of sending NHL players to the tournament, but the league's Board of Governors still isn't sold.
Commissioner Gary Bettman said back in December that the league's owners expressed concern over "wear and tear" and players risking injury in the international tournament. They also apparently aren't fond of shutting down the league for three weeks in the middle of the season, as well as the compressed NHL schedule that is required when the league sends players to compete.
"I think the realities of Olympic participation are more apparent to our board now, and I think it just leads to less enthusiasm about the disruption," Daly said, via the AP. "Quite frankly, we don't see what the benefit is from … the league standpoint anyway with respect to league participation, so that's the challenge. As Gary said numerous times, if there was a compelling reason that we could bring to the board that this is something we should do again in Korea, then we present it to the board and see what they would have to say."
Daly also acknowledged that geography factors into the board's resistance. Pyeongchang is 14 hours ahead of New York, meaning odd times or delayed broadcasts for viewers in North America.
Regardless, it's hard to imagine most NHL players being cool with the league picking and choosing which Games they want to send athletes to. A majority of players have expressed a strong desire to continue competing in the Olympics, regardless of where they are being held.
If the league ultimately elects not to participate, it'll be interesting to see how they handle players who choose to override the decision and go anyway. It seems like they'll at least have a few.