Nick Saban responds to Jim Harbaugh: 'I don't care what he thinks'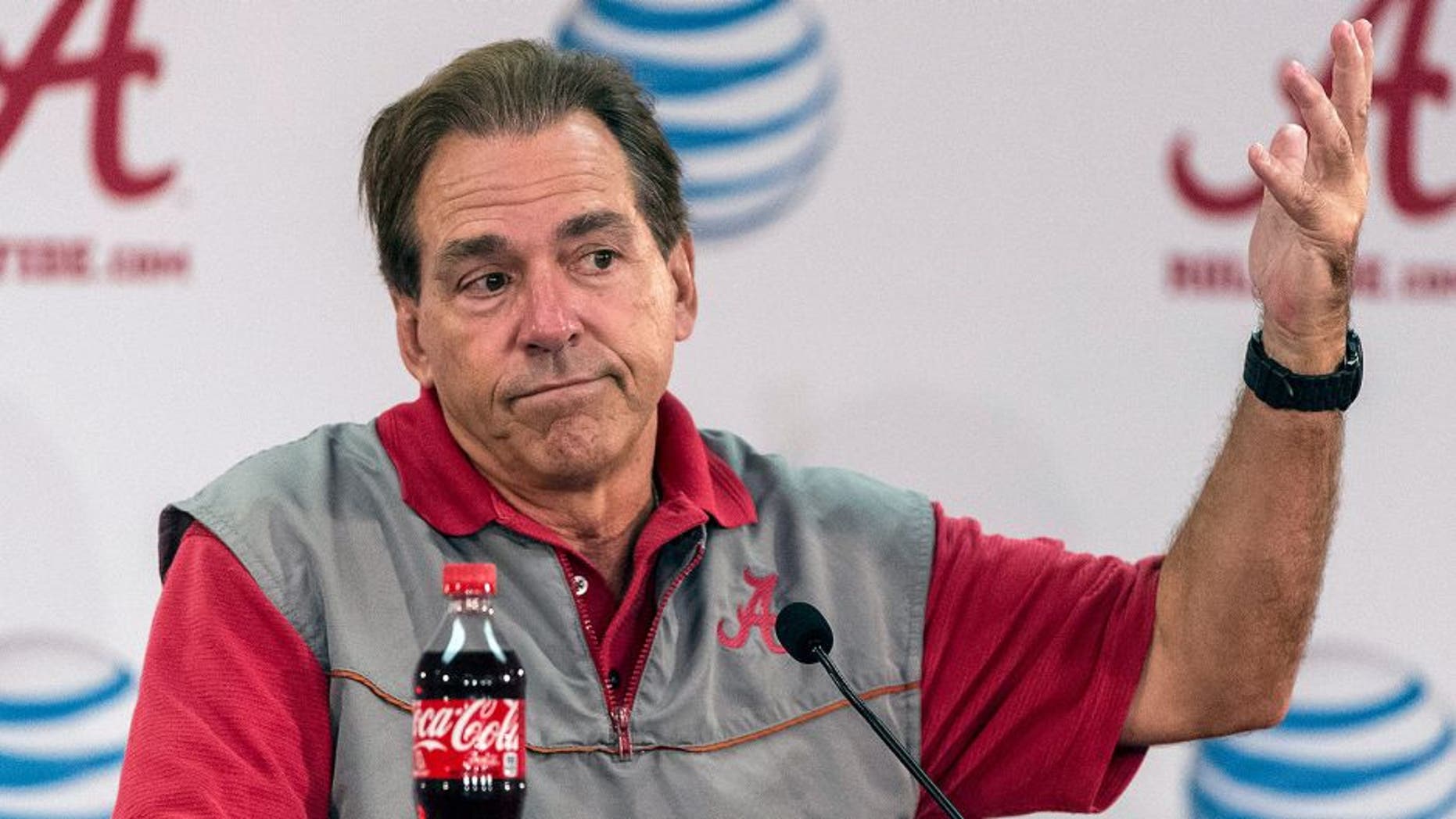 At the SEC spring meetings on Tuesday, Alabama head coach Nick Saban got alittle fired up when discussing satellite camps.
Saban's main problem with the camps is the lack of compliance oversight and how that can potentially put programs in position to violate NCAA rules because they don't know who they're dealing with when they go to camps off their own campus.
Saban was asked a question directly about Jim Harbaugh, one of the faces of the satellite camp push, and said, "I'm not blaming Jim Harbaugh, I'm not saying anything about him. I'm just saying it's bad for college football. Jim Harbaugh can do whatever he wants to do ... There needs to be somebody that looks out for what's best for the game, not what's best for the Big Ten or what's best of the SEC or what's best for Jim Harbaugh."
Welp, that was enough to get a response out of the Michigan head coach, who seems eager to spar on Twitter.
Harbaugh is referring to former Alabama defensive line coach Bo Davis, who resigned in April after allegations that he had illegal contact with a recruit.
On Wednesday, Saban responded to Harbaugh's comments (via ESPN):
"That's his business. I don't really care what he thinks or tweets. I say what I think is best for college football and say what I think is best for the players and the kids. As I said (Tuesday), it's not about him or anybody else ... It's not against anybody, and everybody is entitled to their opinion.
"The fact of the matter is that if we're going to do what we're doing now and somebody is going to go have 40 camps in 30 days, our coaches shouldn't be doing that. We should just have a scouting department like the NFL and say, 'You guys go scout. You guys go recruit. You're the recruiters. Go evaluate players. Go watch practice. And, hey, the fulltime coaches are here to coach our team.'"