NFL, law enforcement looking into hack of league's Twitter account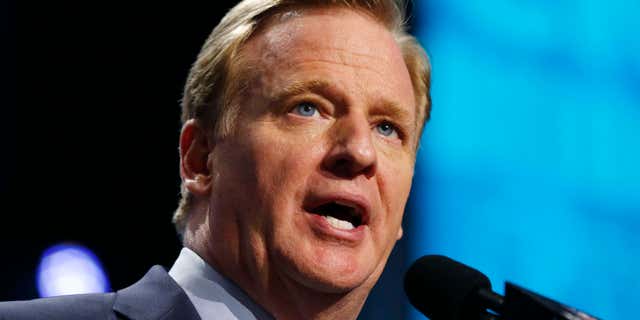 NEWYou can now listen to Fox News articles!
The NFL has "engaged law enforcement" to look into how its Twitter account was hacked with a post purporting that Commissioner Roger Goodell had died.
"We have engaged law enforcement to look into the matter," NFL spokesman Brian McCarthy said Tuesday. "We are reviewing and strengthening our cyber-security measures."
Around midday Tuesday, a post went up on the league's official account that read: "We regret to inform our fans that our commissioner, Roger Goodell, has passed away. He was 57," followed by a hashtag and "RIP."
That tweet was soon deleted, as were follow-up tweets that said: "Oi, I said Roger Goodell has died. Don't delete that tweet," and, as other Twitter users surmised it was a hack: "OK, OK, you amateur detectives win. Good job."
Goodell later jokingly tweeted, "Man, you leave the office for 1 day of golf" with former Bills quarterback Jim Kelly and "your own network kills you off," followed by a hashtag and "harsh."