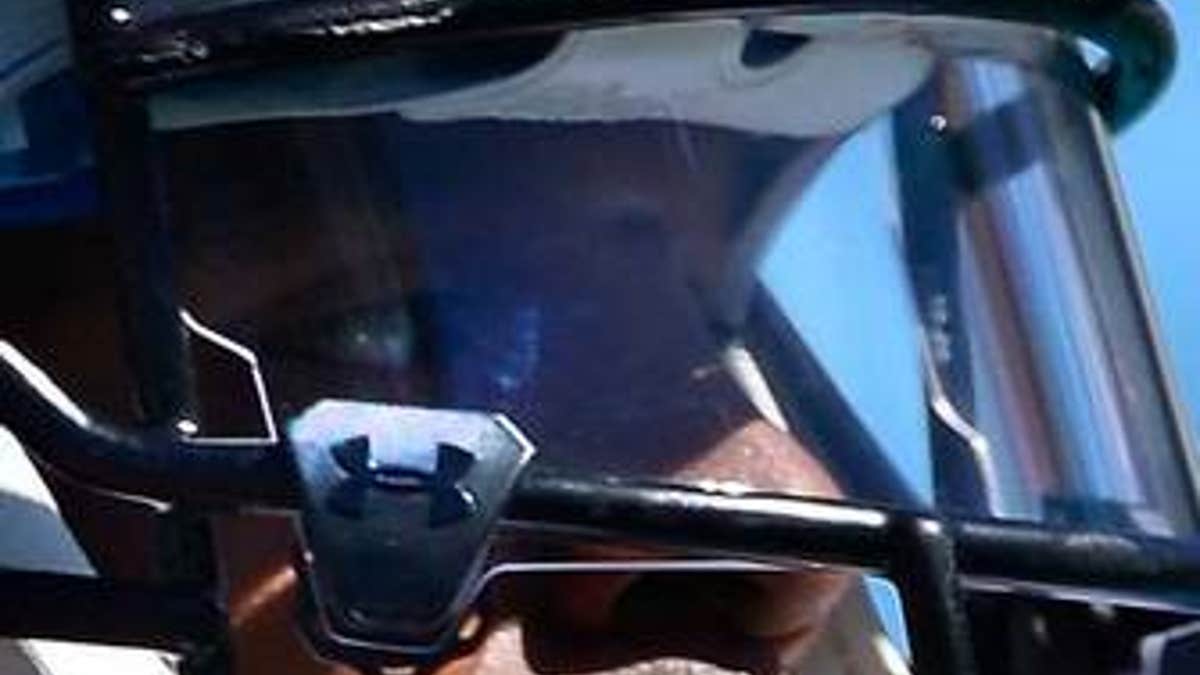 Every time a football player is fined for a uniform violation, fans everywhere roll their eyes in collective grief that the NFL spends so much time analyzing something so insignificant.
A few examples that come to mind include Robert Griffin III's $10,000 fine for wearing an unauthorized shirt during a pregame warmup in August, Frank Gore's $10,500 fine for wearing his socks too low in January's NFC Championship Game and Brian Urlacher's record $100,000 fine for wearing a Vitamin Water hat at Super Bowl XLI media day.
But one NFL star -- our new hero --has apparently been getting away with the same uniform violation throughout his career, and no one has ever noticed. Well, until now, anyway.
As Forbes points out , the clips that hold Carolina Panthers quartebrack Cam Newton's visor onto his helmet are adorned with an Under Armour logo , and Newton has reportedly been wearing them since his first NFL game, in 2011.
In the NFL Rulebook , Rule 5, Section 4, Article 2(a) reads, in part: "No visible identification of a manufacturer's name or logo on the exterior of a helmet or on any attachment to a helmet is permitted unless provided for under a commercial arrangement between the League and manufacturer."
That arrangement, per Forbes, is a $1.1 billion apparel deal with Nike that runs through 2016.
So yes, Cam Newton has been getting away with repping Under Armour, which reportedly pays him $1 million annually, during NFL games to this point. But if the NFL has anything to do with it, you can bet it won't last much longer.
The Panthers told Forbes they are aware of Newton's visor clips but that they're legal because the logo is "blacked out." The NFL, however, wasn't so understanding. "This is a violation of the NFL's uniform policy," Randall Liu, the league's director of NFC football communications told the site . "The clips should be clear of all logos."