New Texas A&M QBs/teammates share a bromance via social media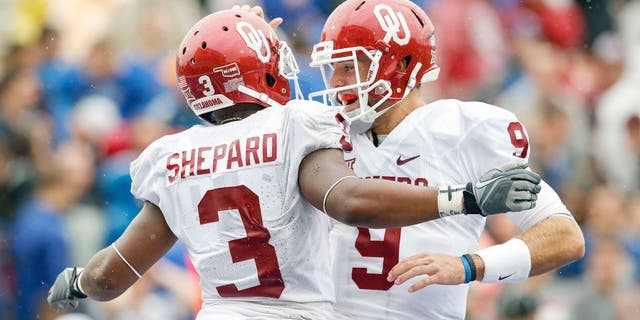 NEWYou can now listen to Fox News articles!
With news of Trevor Knight's decision to transfer to Texas A&M breaking Monday, current Aggie quarterback Jake Hubenak appears to be nothing but supportive of the graduate transfer from Oklahoma joining the team.
Texas A&M's depth at quarterback quickly became razor-thin following the transfer of two young quarterbacks immediately after the conclusion of the regular season. Making matters worse, the Aggies currently do not have a high school senior quarterback prospect committed to playing in College Station. So taking in a graduate transfer with immediately eligibility made sense for A&M.
After the news of Knight's transfer became official, his new A&M teammate Hubenak sent out this tweet:
To which Knight responded with this:
Credit should be reserved to Hubenak for reaching out and welcoming his new teammate and fellow competitor this offseason. Judging by what has happened the last several weeks in College Station, the A&M quarterback room looks to be a much more friendly environment moving forward.