New restart rule is fine, as long as NASCAR remains consistent with it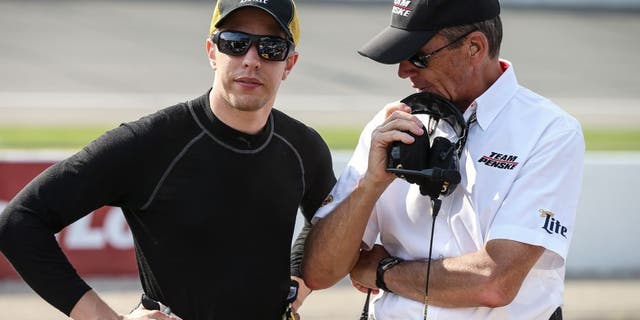 NEWYou can now listen to Fox News articles!
I know a lot of the talk from last Sunday's Chase race at New Hampshire Motor Speedway was about the restart penalty assessed Brad Keselowski in the No. 2 car.
I know there are a lot of fans out there, especially Keselowski fans, who are upset because of the seemingly inconsistent rule calls on restarts by NASCAR.
Let me state up front here, I am okay with the penalty on Sunday, if and only if this is where the bar is set now and NASCAR keeps it consistent. Don't move the bar to here and then move it back next week. NASCAR is the umpire and they have said this is the strike zone.
Damn it to hell, then make sure you call it a strike every time it is a strike in that zone. Don't be moving the strike zone anymore.
Now with all that said, my opinion on what happened to Brad was very close. I thought it was a lot closer than the restart of Jeff Gordon and Kyle Busch at Chicagoland a few weeks ago. I thought that was an obvious penalty but NASCAR ruled that it wasn't, while at the same time ruling Sunday that Brad's was.
Granted, the drivers have been saying "make some calls" for awhile, so it sort of one of those "be careful what you wish for" type of scenarios.
NASCAR made a call last Sunday and as long as they make a call consistently from now on across all three of their major touring series, then I am great with it. I also think the drivers will be fine with it, too.
But the key thing is NASCAR has to be consistent.