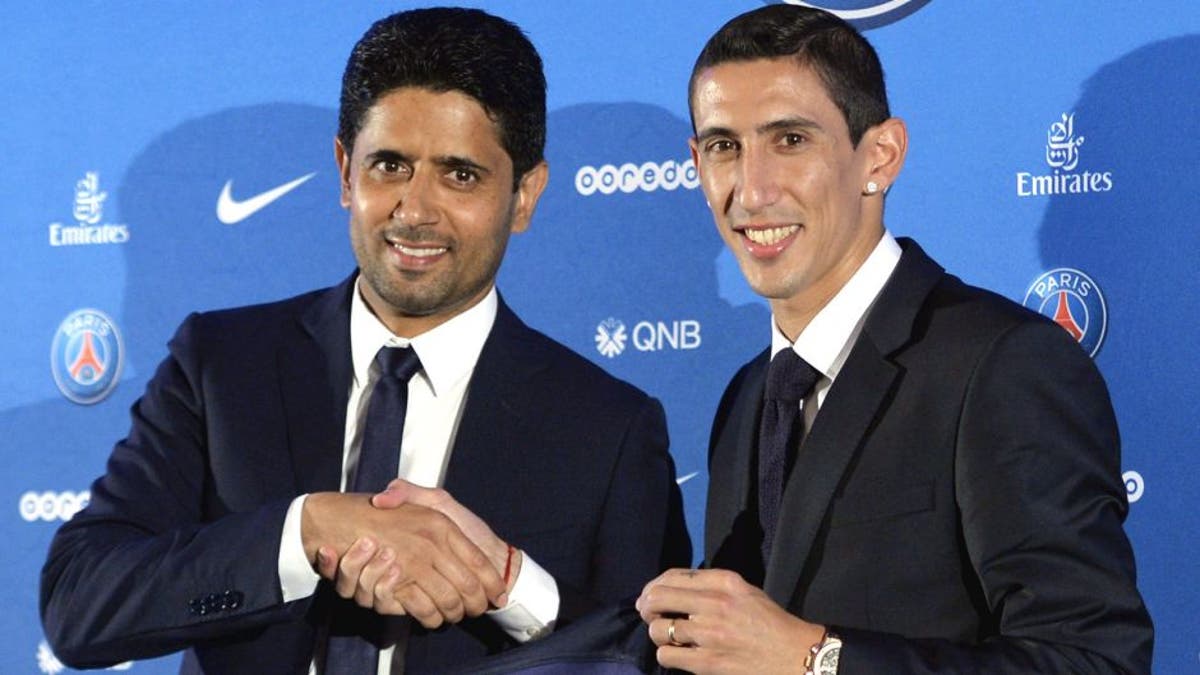 Angel di Maria has written an open letter to Manchester United fans in which he admits he is "really sorry" his year at Old Trafford did not work out.
Di Maria signed a four-year contract with Paris Saint-Germain on Thursday, before being unveiled by the French giants at a press conference.
United recouped £44.3m of the £60m they spent on bringing him to Old Trafford from Real Madrid in 2014.
After a bright start to life under Louis van Gaal, Di Maria failed to make a major impact.
And he admitted as much in an open letter to United. He wrote: "I write this note to thank all the Manchester United family for the great support received during the year I've been part of this club.
"When Manchester United chose me as part of their team I felt extremely honored because I knew what this club means and how it trusted me.
"Nevertheless, I'm aware things didn't work as we all expected and believe me, I feel really sorry about it.
"However in the career of a football player sometimes the unexpected and unwanted may happen.
"I can guarantee you it was not for trying. I did my best but football is not like maths: often a lot of things out of our control affect the way we feel and the way things turn out. I am sorry it did not work out as I would have wished in this amazing, huge club.
"I want to give special thanks to all the directors and management of Manchester United as well as to every member of the staff and colleagues as they gave me all their support. Also a special mention to all the fans who always trusted me and showed me their respect and love.
"Now is time to move to PSG but the Glorious Manchester United club will be forever in my memory!
"Wish you all the best in the world. With best regards, Angel di Maria."