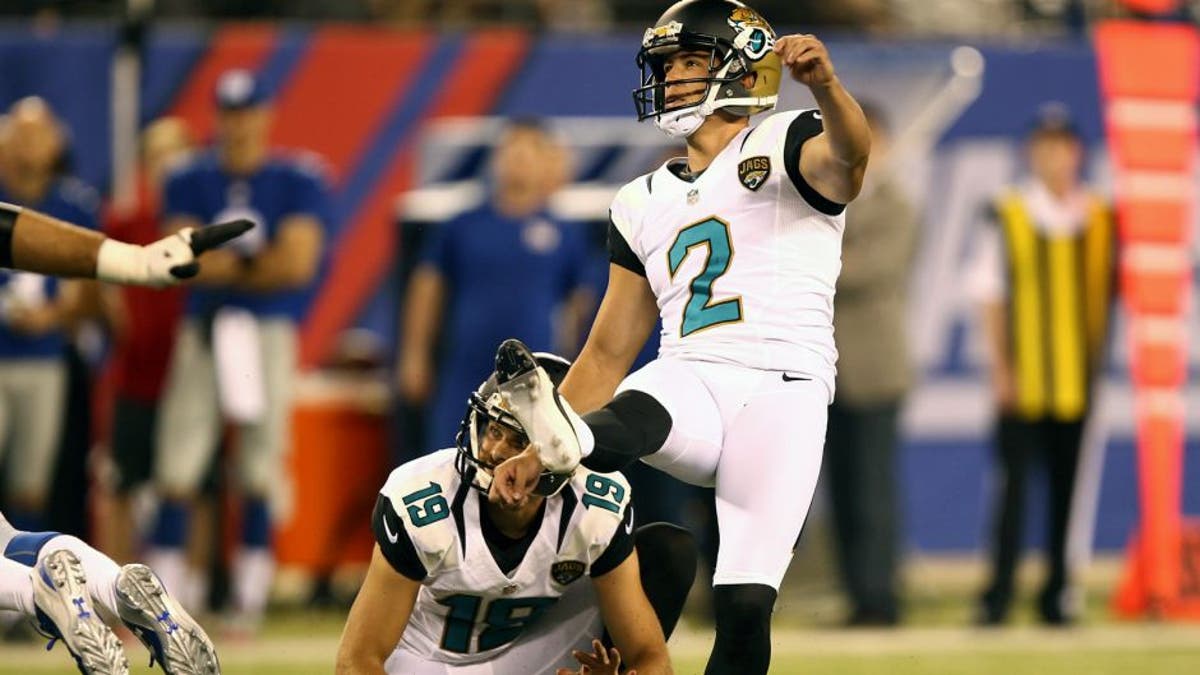 After winning the Jacksonville Jaguars kicking job from veteran Josh Scobee, rookie Jason Myers is adjusting to his new role as starter.
"Obviously, I'm excited," Myers said, per the team's official website. "It's not all the time you get an opportunity like this, so when it came about, I was happy."
Myers showed enough in training camp to beat out Scobee, prompting the the 11-year-veteran's trade to the Pittsburgh Steelers on Monday in exchange for a 2016 sixth-round draft choice.
"Josh has been great the whole time," Myers said. "He was one of the first guys who called me. Coming in, him being such a long-term vet, I didn't expect anything from him. But he was helpful from Day One."
The 24-year-old Myers, who played in the Arena League last year after graduating from Marist, said he appreciated the phone call he received from Scobee after the trade.
"It means a lot he actually cares," Myers said. "You could tell when he was talking it was from his heart. That means a lot. It was competition, but we both wanted each other to do their best."
Head coach Gus Bradley said he's been impressed with the way Myers has handled himself in training camp and is confident with the rookie handling the kicking duties moving forward.
"I like his demeanor and his poise," Bradley said. "Like every kicker, there are going to be times where they miss one or two or whatever the case may be. But we feel strongly about his demeanor and his consistency."
(h/t Jacksonville Jaguars)