New Baylor AD sees opportunities, not challenges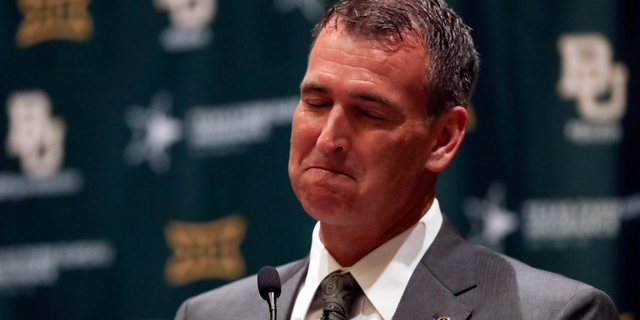 NEWYou can now listen to Fox News articles!
DALLAS (AP) -- Mack Rhoades knows mistakes have been made at Baylor, but the school's new athletic director says he sees opportunities and not challenges.
Rhoades says he doesn't pretend to have a deep level of understanding of all that's happened at Baylor. The program has been reeling from allegations that it didn't properly handle sexual assault claims against some football players.
But during his formal introduction Monday, Rhoades said the university has already implemented changes. He says he wants to come in and help and be part of that process.
Rhoades had been Missouri's AD for 15 months. He starts full-time at Baylor on Aug. 15.
Baylor interim president David Garland says Rhoades is a relationship builder who cares about people. Garland says he's confident the new AD will build the kind of partnerships across campus needed to make the improvements Baylor is committed to making.