Nerlens Noel ejected after taking retaliatory swing at Jason Smith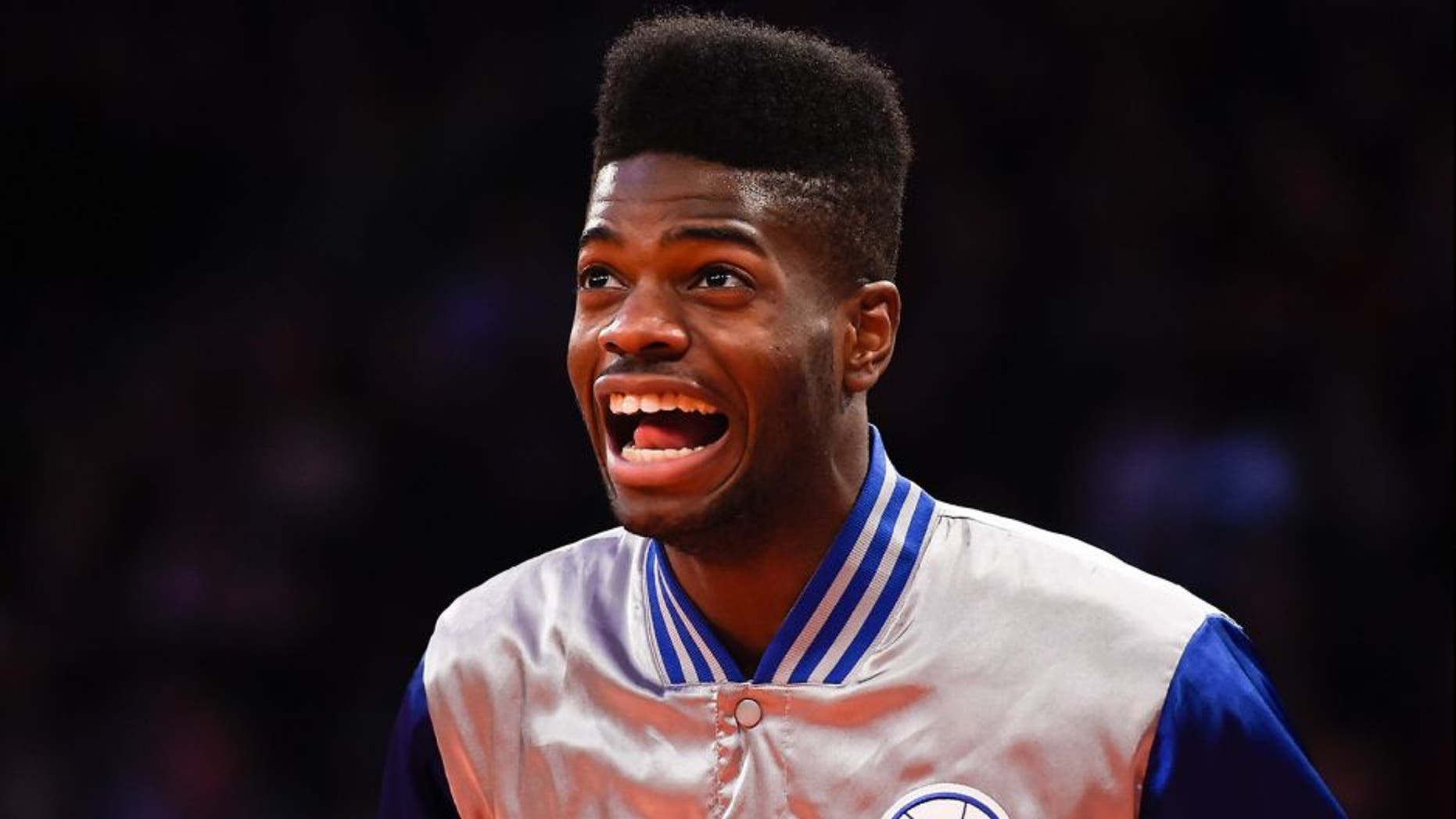 Noel was ejected for taking a swing at Orlando's Jason Smith. Alex Goodlett USA Today
Early in the third quarter of the Sixers' loss to the Magic on Saturday, Nerlens Noel was ejected for what appeared to be a swing at the head of Jason Smith.
It was a retaliatory shot, after Noel caught a rough forearm to the chest from Smith just moments earlier.
Your browser does not support iframes.
Noel said afterward that he didn't believe what he did was enough to get him tossed.
The defeat dropped the Sixers to 0-6 on the season.