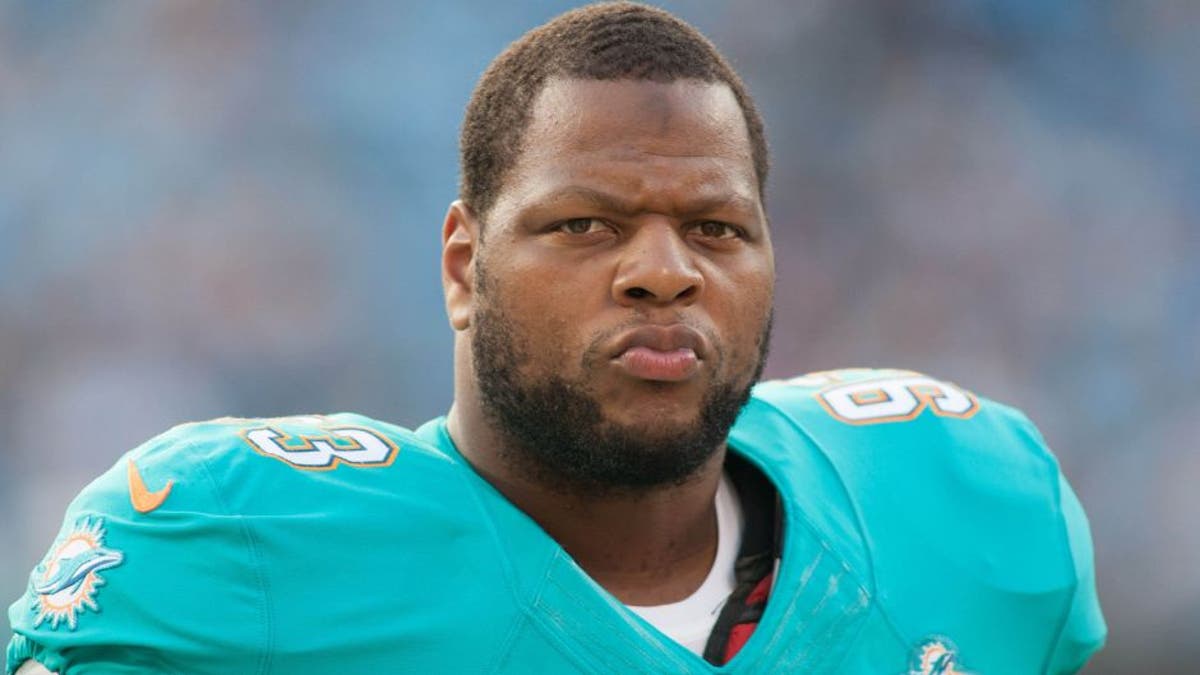 Well, the offseason "trash talk" has already begun.
DeAngelo Williams and Brandon Marshall both took shots at Bill Belichick and the Patriots earlier this week, with the latter saying "I own" the head coach in the hoodie on Twitter.
Now, it's Ndamukong Suh stirring the pot -- Allen Iverson style.
The Dolphins had a disappointing season, finishing fourth in the AFC East. Because of that they don't have much to brag about. However, Suh found something: destroying the NFC champion Panthers ... in practice.
"There was a team in the championship [game] that we destroyed in camp," Suh said, via the Miami Herald. "But it doesn't matter what you do in camp. It matters what you do through 17 weeks during the year."
Gloating about beating the second-best team in the league in practice doesn't hold much weight -- about as much as saying you were undefeated in the preseason. Neither matter. It's the regular season that counts, and at least Suh realizes that much.
Suh and the Dolphins are hoping to turn that "success" in practice into wins during the regular season with Adam Gase now at the helm. Suh is excited about having Gase in Miami after going through several changes during the season.
"I love coach Gase," Suh said. "In my short interactions with him, he's a great coach. He's very fiery and competitive. He was talking about my weight the other day and said, 'I see you're at only 17 percent bodyfat. I thought you'd be better than that.' Things like that. Him being nagging, at the same time having fun with it."
Suh is also excited about the youth and talent they have in Miami. Those two factors don't always translate to wins, but having young, talented players certainly helps.
"We had a lot of ups and downs," he said. "We had a lot of opportunity to learn from those things at the same time. There are some excellent players on this team. We have a ton of talent. We're a super young team. That's what I'm excited about."